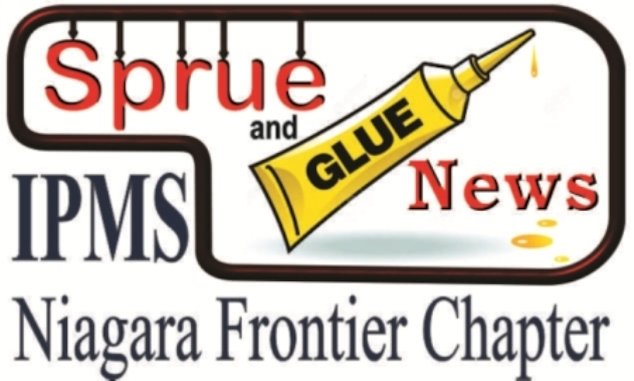 ---


Greetings to all!
The Annual Tony Bartozek "I'm Not A Modeling Loser" Contest entries are due for presentation this coming Monday at the club meeting and I'm really hoping to see 100% completion from all who chose to enter. For the record, here is the list of entries that we will be referring to to see who will be a "winner" or a "modeling loser" this year:
Justen Hanna - "Petit'gguy"
Joe Szyczygielski - "Petit'gguy"
Josh Keenan - 1/72 AH-1S Cobra helicopter
Todd Habscheid - Dark Heaven "Orc Berserker"
Dave Safe - "1977 AMC Pacer Wagon"
Mike Hall - "Slambo"
Mark Budniewski - "Revell Foose '56 Ford Pickup"
Clint Keidel - "Tamiya P-51B Mustang"
Mitch Hoffman - "German Bergepanzer Hetzer - Late"
Samantha Hanna -"Vampire Count's Black Coach"
Gene Paveljack - "1917 Model T Australian Army Car"
Rick Macdonald - "Airfix 54mm Scots Grey"
Bill Borkowski - "Tamiya USAF Bell X-1 1/72nd"
Matthew Krygier - "Flintstone's Flintmobile"
David Krygier - "Rocketship X-M"
Piotr Gajowka - "Bearcat"
Jacob Gadek - "Moebius Halloween"
Mark Gadek - "Arma TS-11 Iskra"
Cindy Gauthier - TBD
Jason Ignatjew - "1965 Plymouth Belvedere"
Mike Szadek - "Super Club Floatplane"
Al Germann - "DFW-28 Floh WWI Biplane"
Brian Yurko - TBD
Jeff Usiak - "120mm 'Nam Door Gunner"
Tom Faith - "P-39"
Dick Schulenberg - "1/72 Roden FWD Model B 3-Ton Truck w/8" Howitzer"
Nick Carluccio - "1964 Mercury"
Bob Conshafter - "Hasegawa 1/32 P-51 Mustang"
John Zaranek - "Mirage Hobby 1/48 PZL P.11c Polish Fighter 1939"
Master modeler Bob Collignon will be demonstrating "Phase II - Making Diorama Groundwork" at the meeting this month. He will be showing us how to put the finishing touches on what he started last month, so you won't want to miss it. It's rare to see how a craftsman and artist like Bob does his work and I wish to thank him wholeheartedly for agreeing to share his knowledge.
That's it for this month - see you at the meeting!
John R. Zaranek
President
IPMS Niagara Frontier
IPMS USA No. 47993
---

Last meeting, the attendance was a bit lighter than usual, probably due to the awesome summer we're having, so the Round Table is brief this month. Model Tables from the August club meeting:

Eugene Paveljack starts us off with Takom's (I believe) 1/35th scale Krupp 420mm Big Bertha German cannon. Gene used rust primer by Mig and Mission Models "Olivegrun" for the paint. The panels and recesses were enhanced with artist's oils thinned in turpenoid and weathering by dry brushing. The only downside about the kit are the instructions - everything needed to be dry fit prior to committing to glue.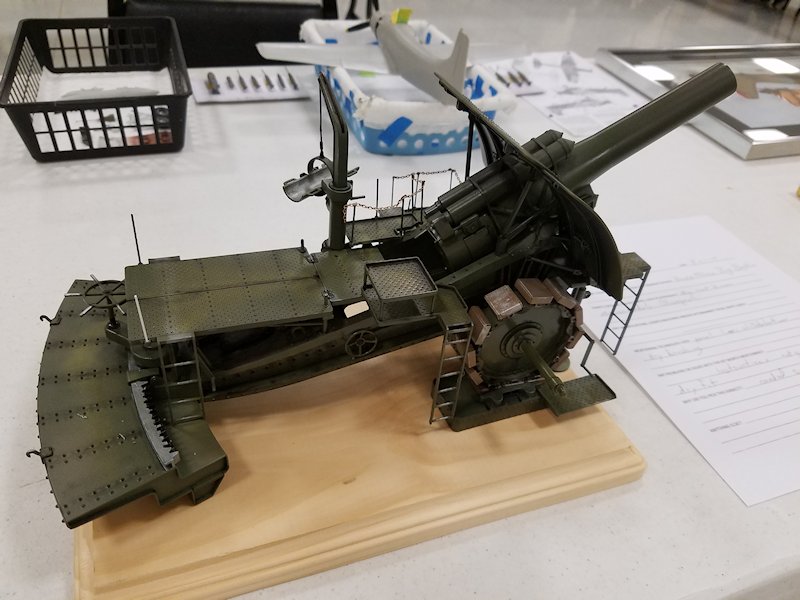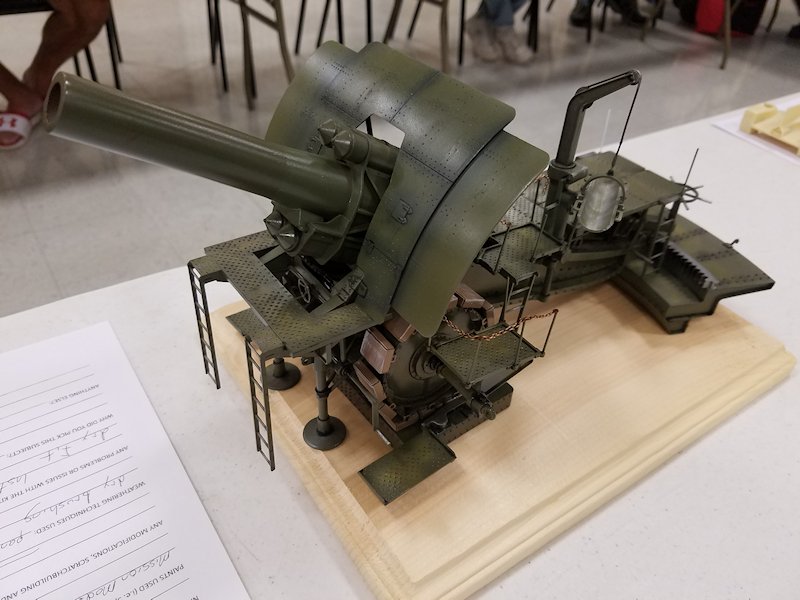 Eric Hillebrand completed the AFV Club British soft-skin truck "Matador" in 1/35th scale. He built it out of the box and used paints by Tamiya, Testor's and Vallejo for the finish. He said it was a complex build, but interesting.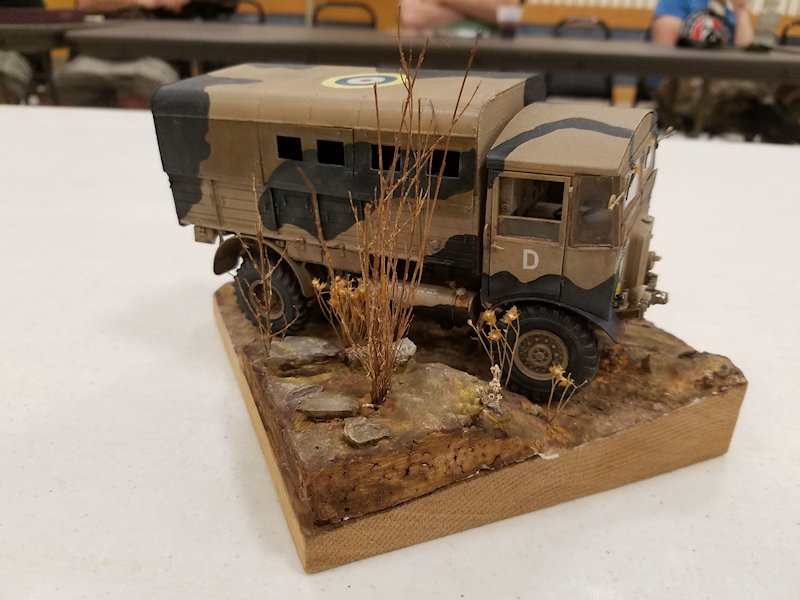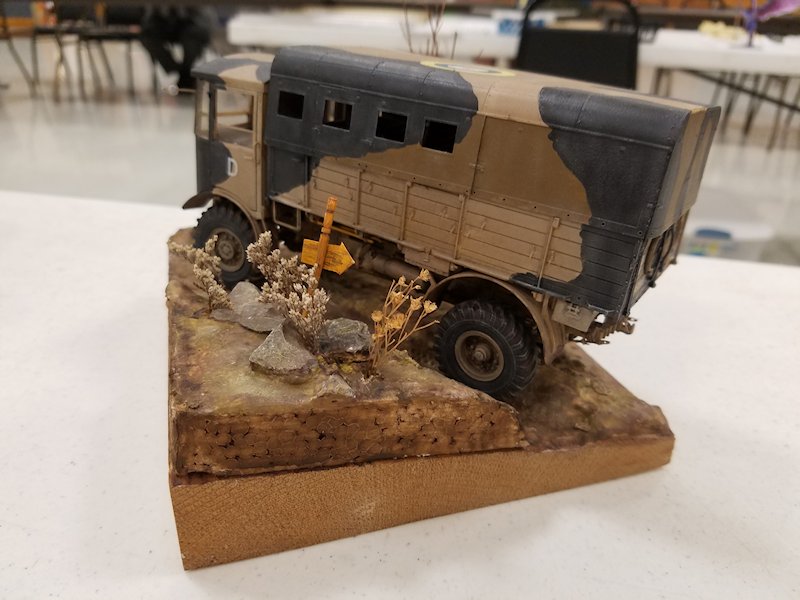 Eric also finished the Tamiya "Grant" medium tank also in 1/35th scale. Paints were by Tamiya and Vallejo with washes and dry brushing done with oils and acrylics. Eric added rolled tarpaulins to the sides of the tank, but otherwise, was built out of the box.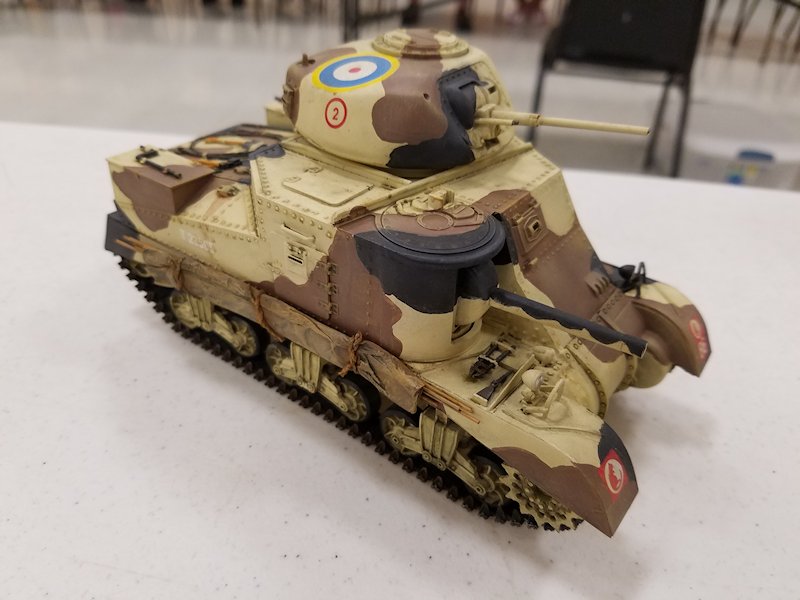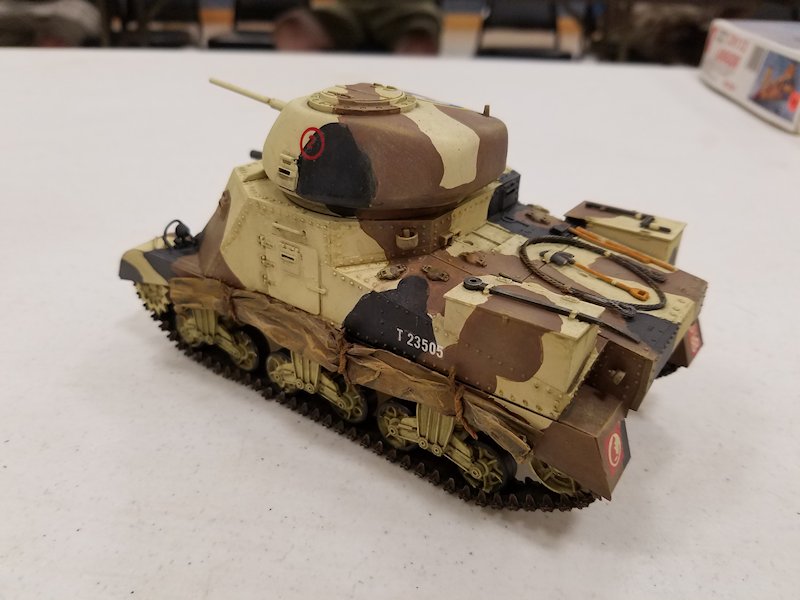 Larry Osolkowski brought in another recent purchase, a Model Factory Hiro 1/43 McLaren M19A in the Sunoco livery, driven by Mark Donohue at the 1971 Canadian Grand Prix at Mosport. Larry said he was at that race, and Mark Donohue was one of his race driver heroes. The kit is stunning, with crisp white metal cast parts, lots of photoetch details, machined metal parts and very detailed instructions. This will be a lengthy project.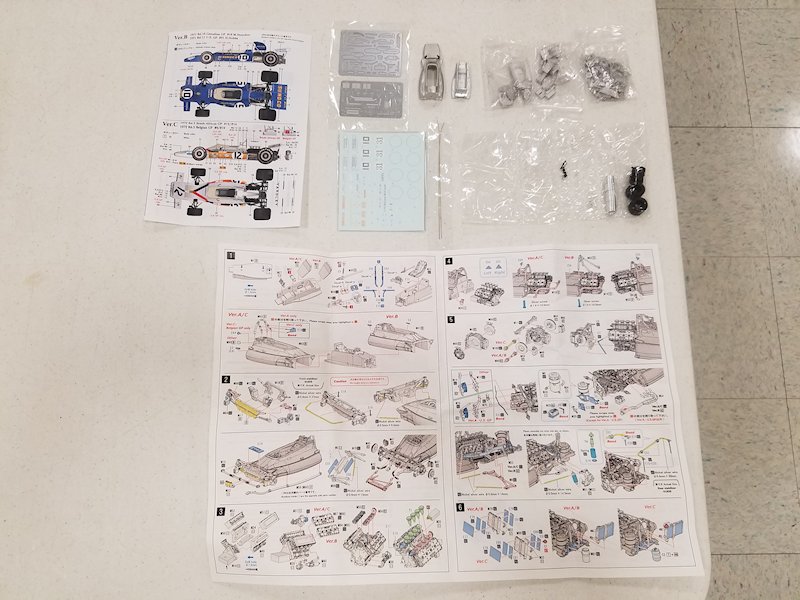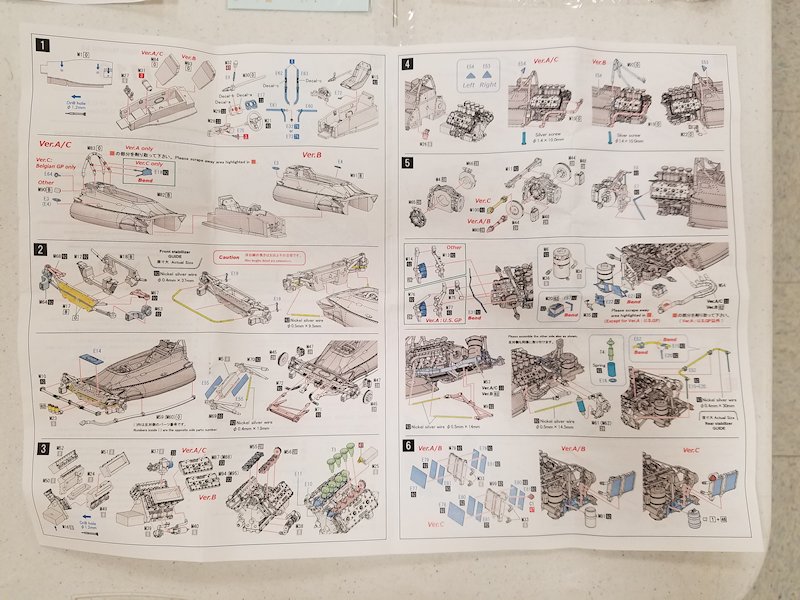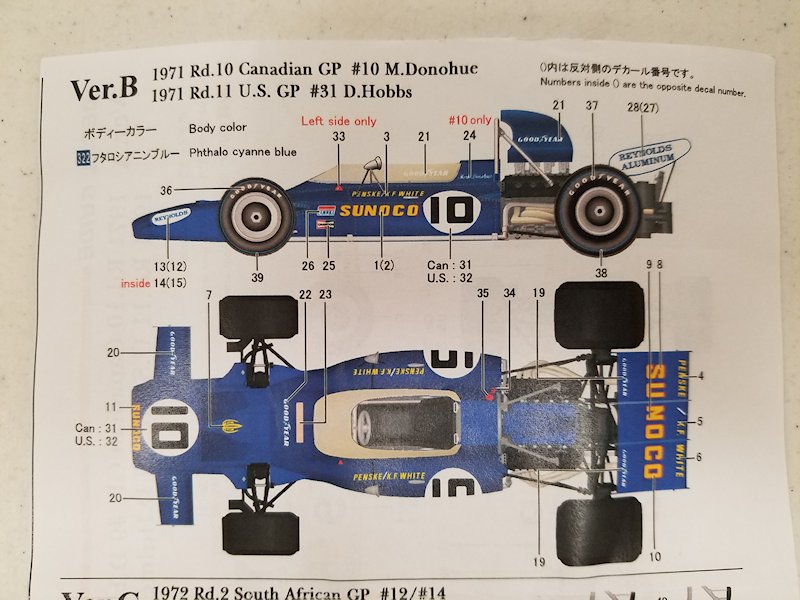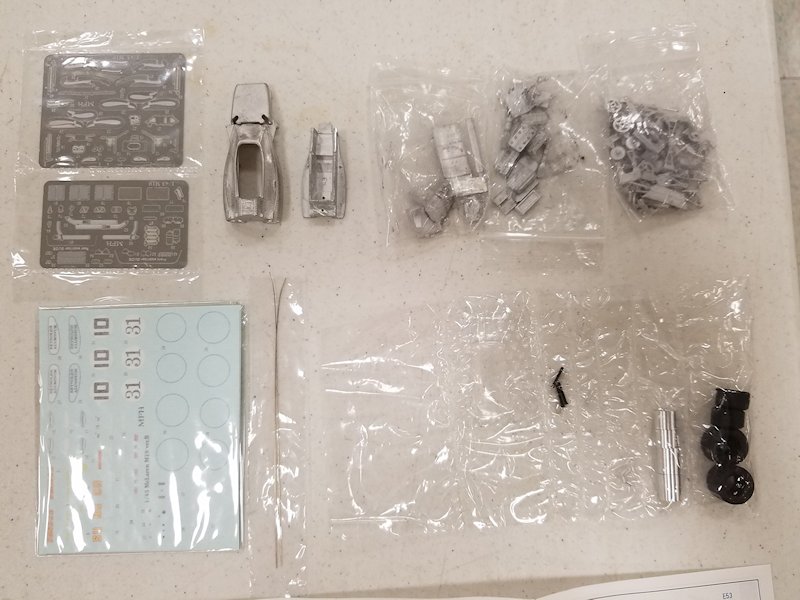 Larry also displayed the Profil 24 1/24 resin Deltawing kit that he's shown at the previous meeting. After shooting some primer, the bubbles in the resin casting of the interior are apparent. He said this one will take a lot of work to clean up.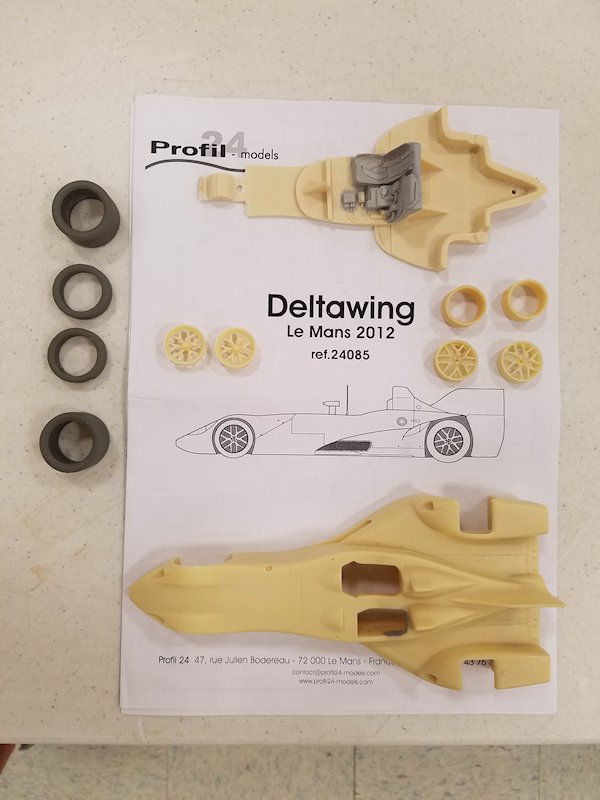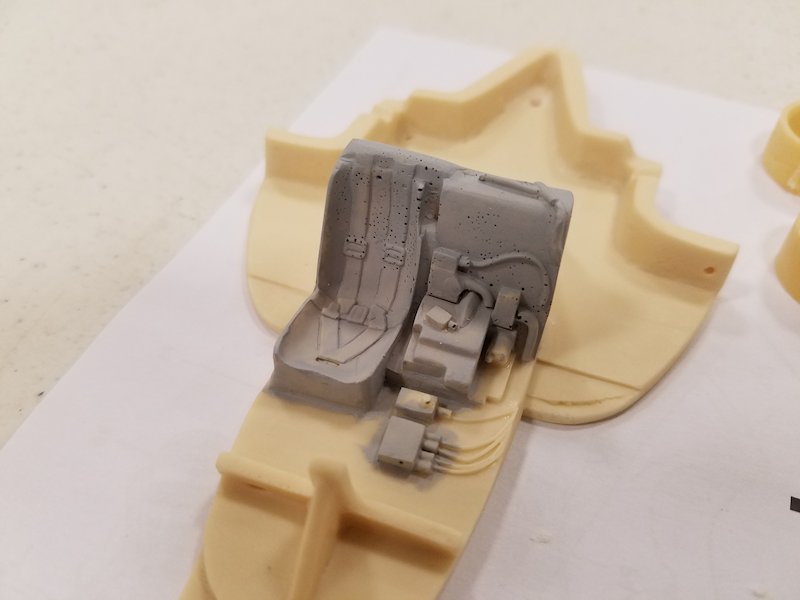 Paul Hines' aviation art this month included "Three F-111 Aggressors in Formation" and "F-18 On Patrol".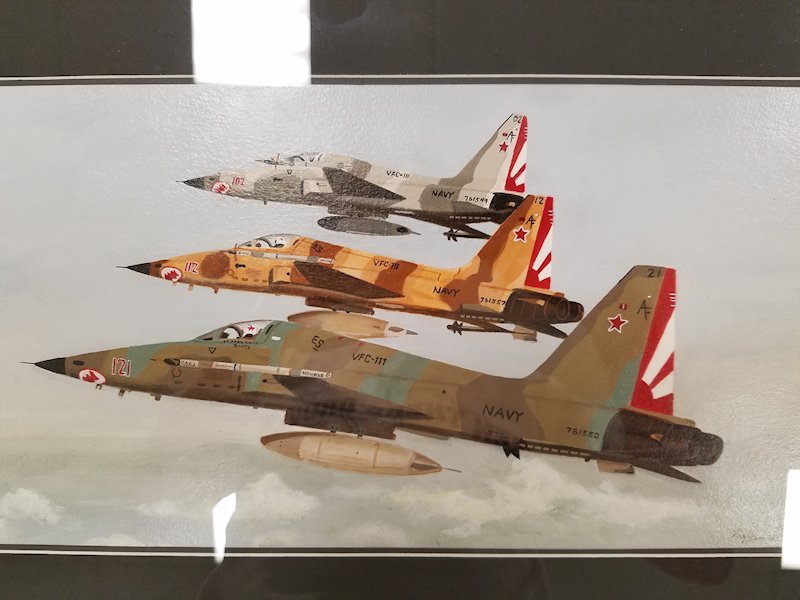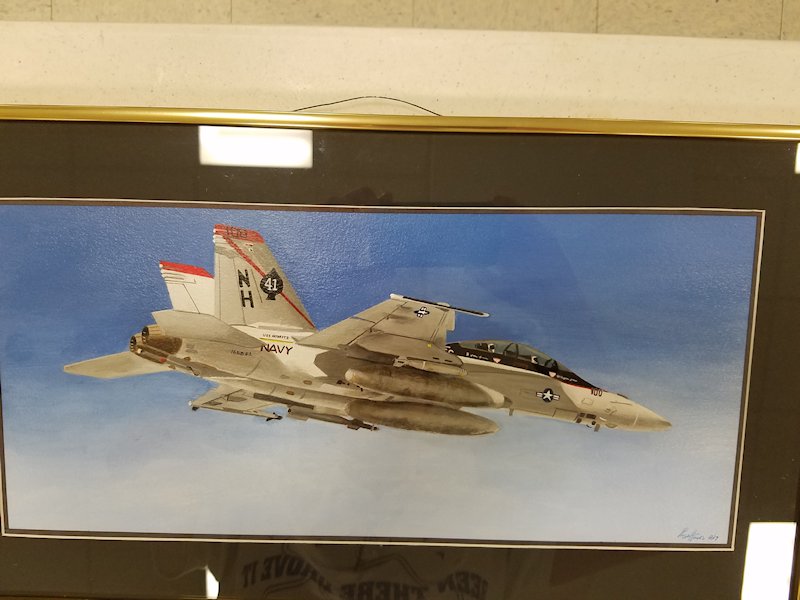 John Zaranek completed a 1/72nd scale Stryker US Army Infanty Fighting Vehicle by Trumpeter. The build went quickly as well as the painting. He used NATO Green by Tamiya for the overall color and lightened the center of the panels using the base green toned with buff. After a Future gloss coat, the decals were applied and an artist's oil black was applied. Testor's Dullcote via rattle can was used to remove the shine. The base was made using a black walnut plaque he had kicking around topped with a mix of plaster of paris, sawdust, PVA glue and water. He then sprinkled "curb dirt" onto it before it set and painted it an earth brown after it dried. Everything was given an acrylic dark brown wash and foliage applied with PVA glue.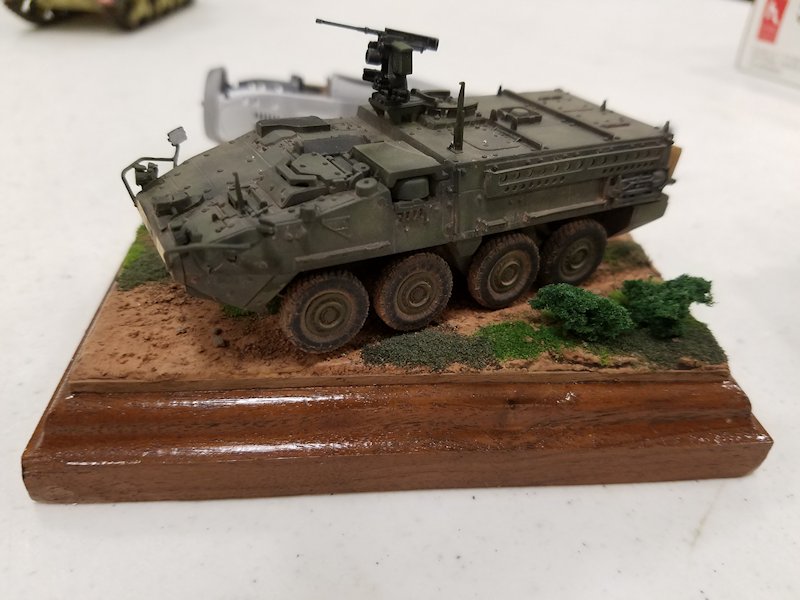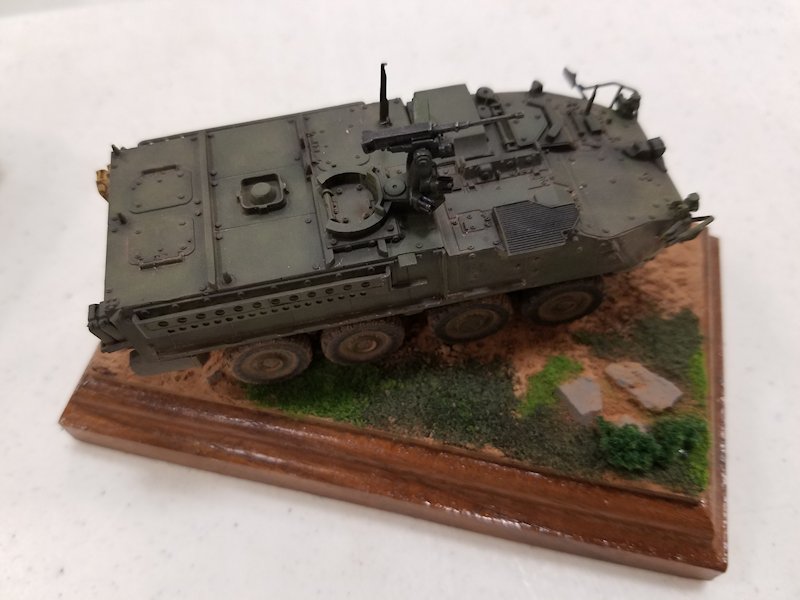 John also brought in some "works in progress". The first is a YPR-765 Infantry Fighting Vehicle used by the Netherlands Army, which he is converting into a field ambulance. The base kit is by AFV Club in 1/35th scale.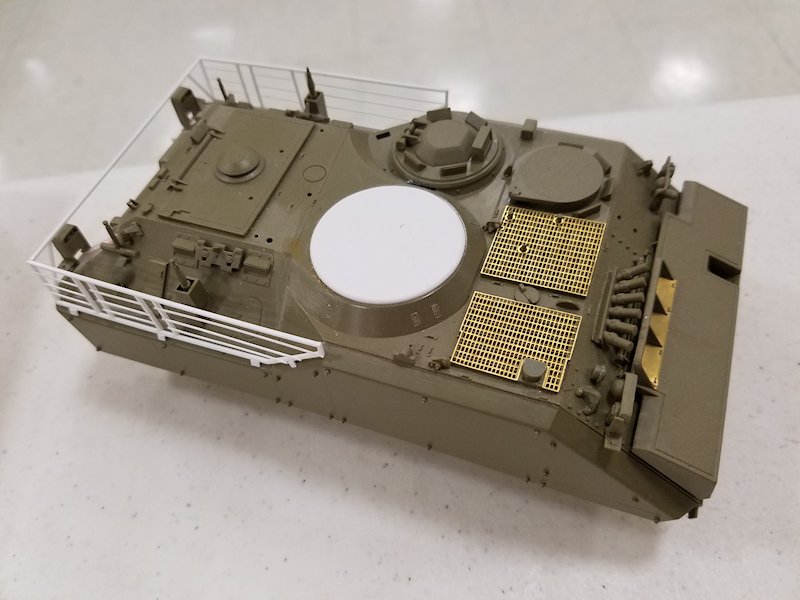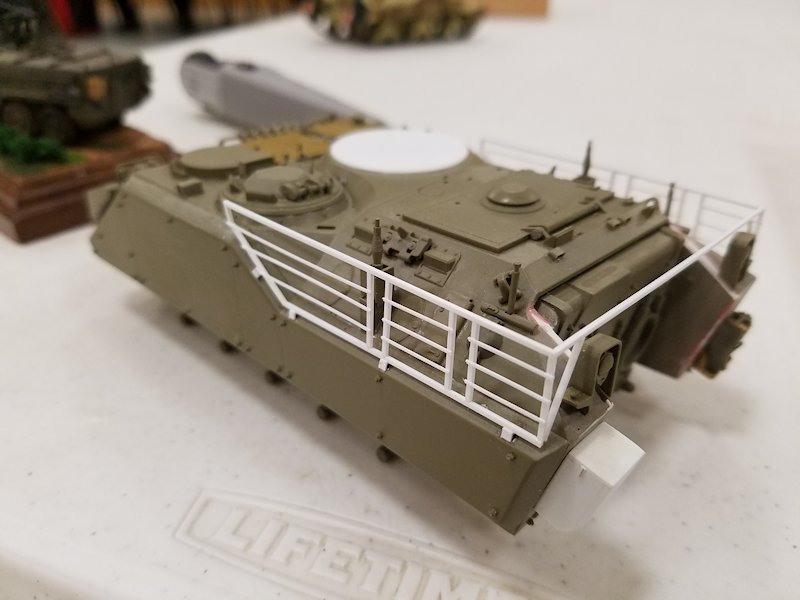 Next is a Hobby Craft 1/72nd scale Labrador CH-113 Canadian Armed Forces Search and Rescue helicopter. The kit looks pretty good, but he is replacing the decals with those by Belcher's Bits.

Lastly, the fuselage of the 1/32nd scale Roden SPAD VIIc in USAAF livery during WWI. This is for the Buffalo and Erie County Public Library WWI poster display later this year.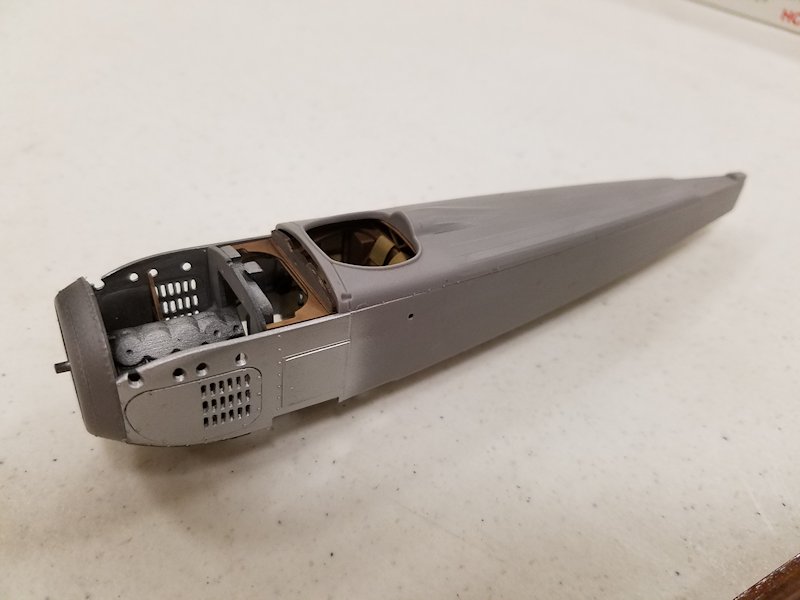 Dan Price brought in a very nicely painted fantasy figure.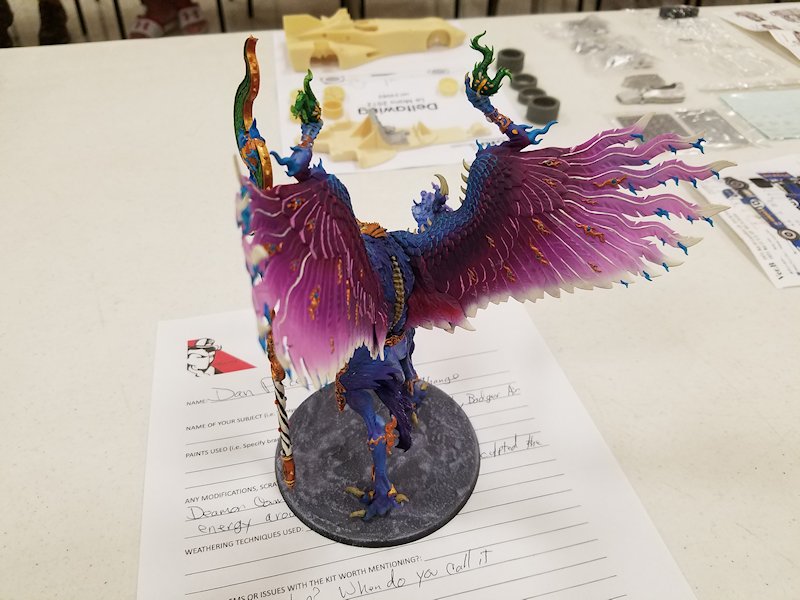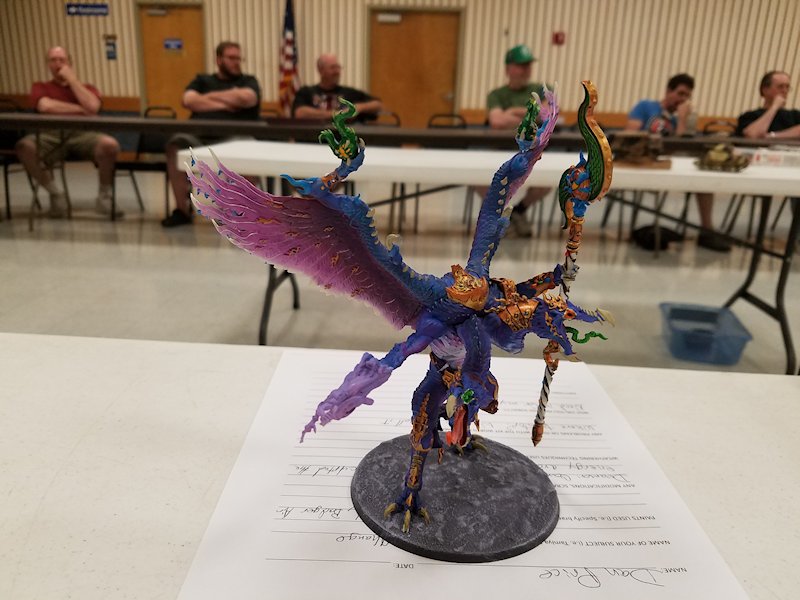 There were some other items on the tables. Please remember to make sure John has your description sheets before the end of the meeting.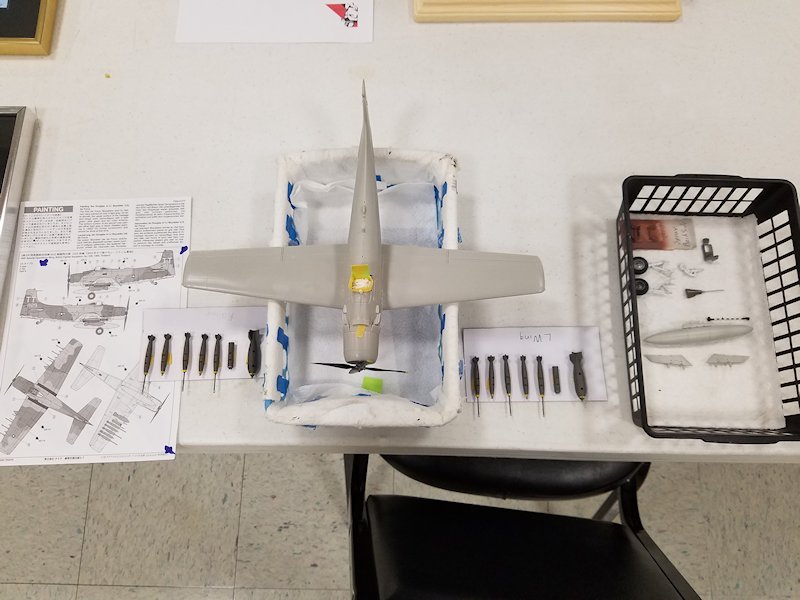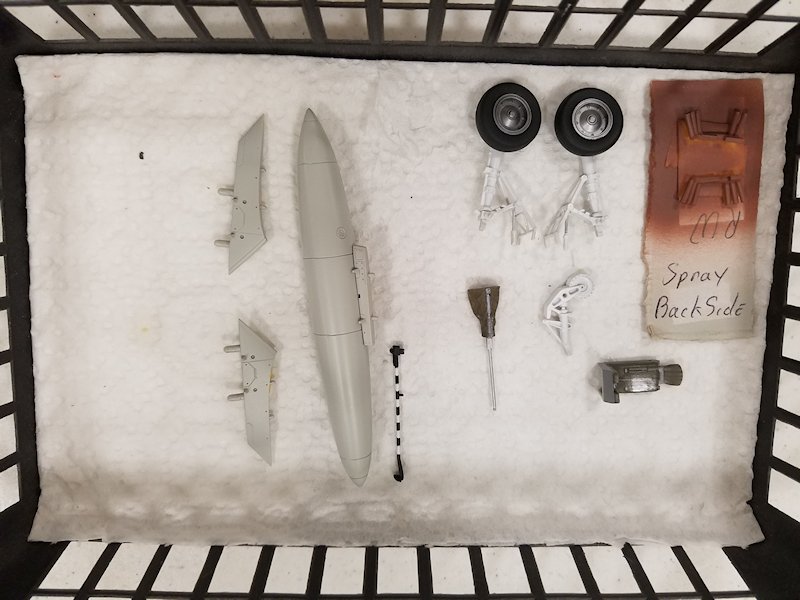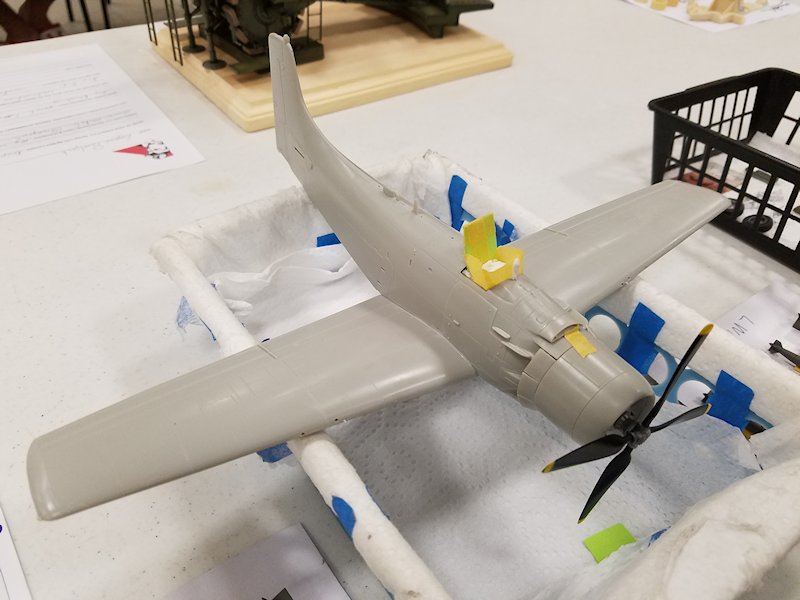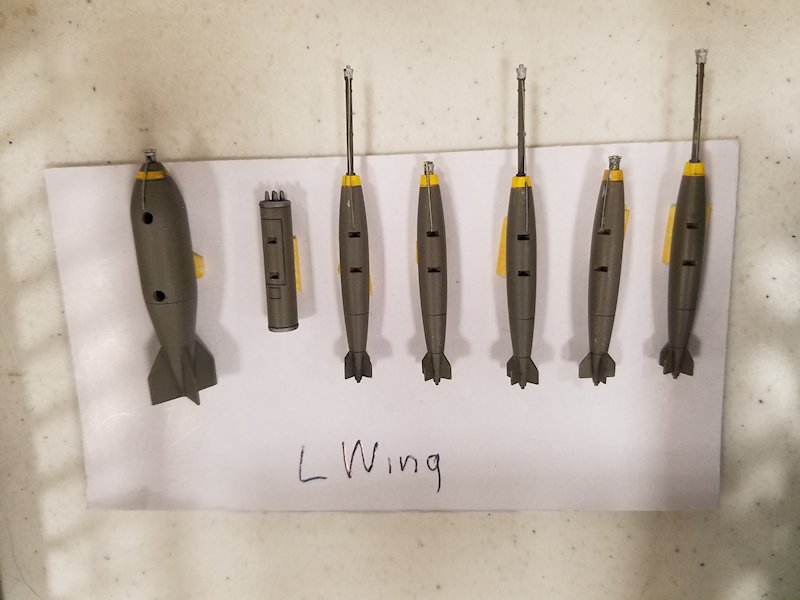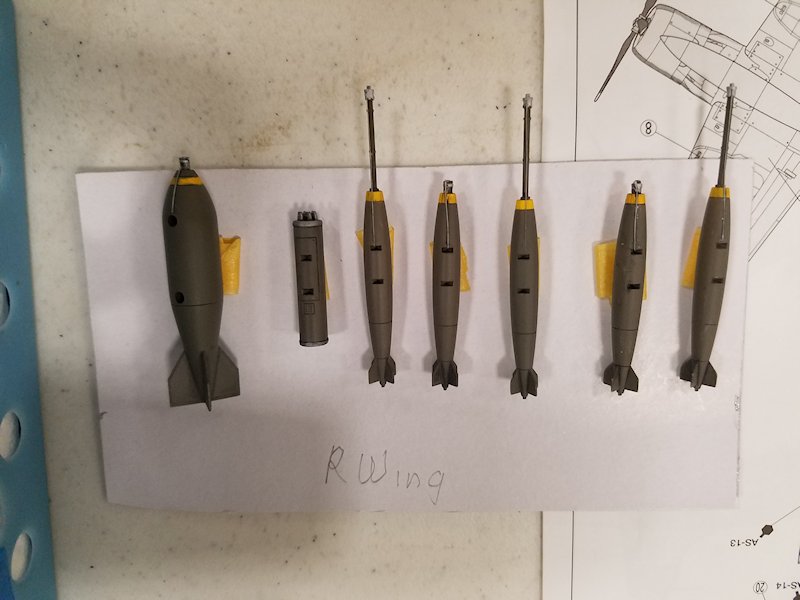 Some around-the-room photos.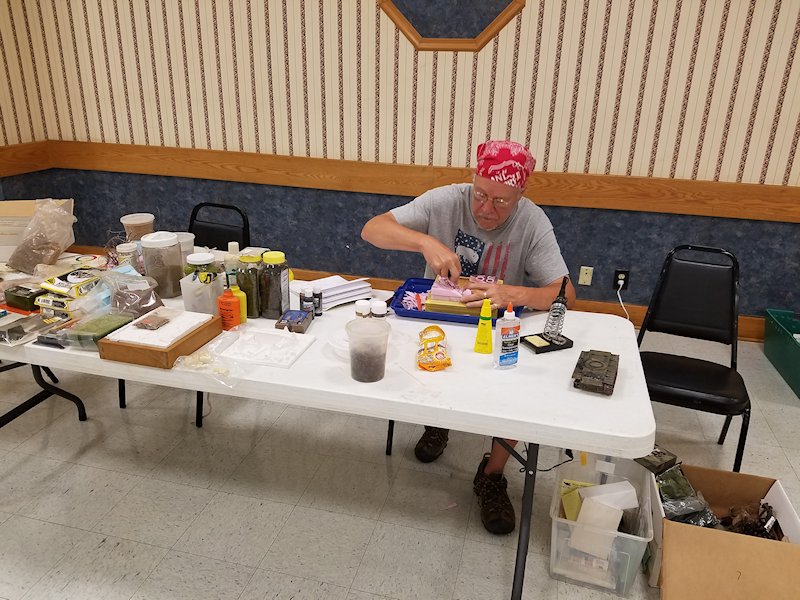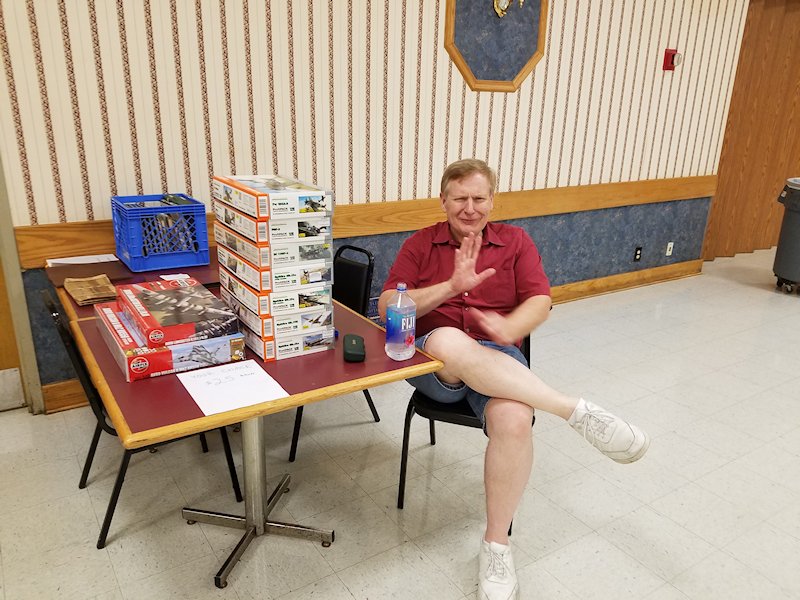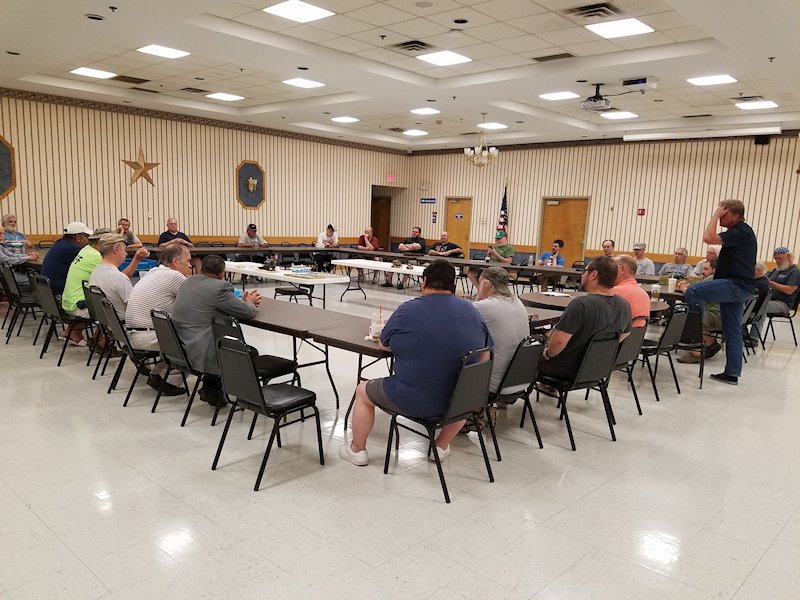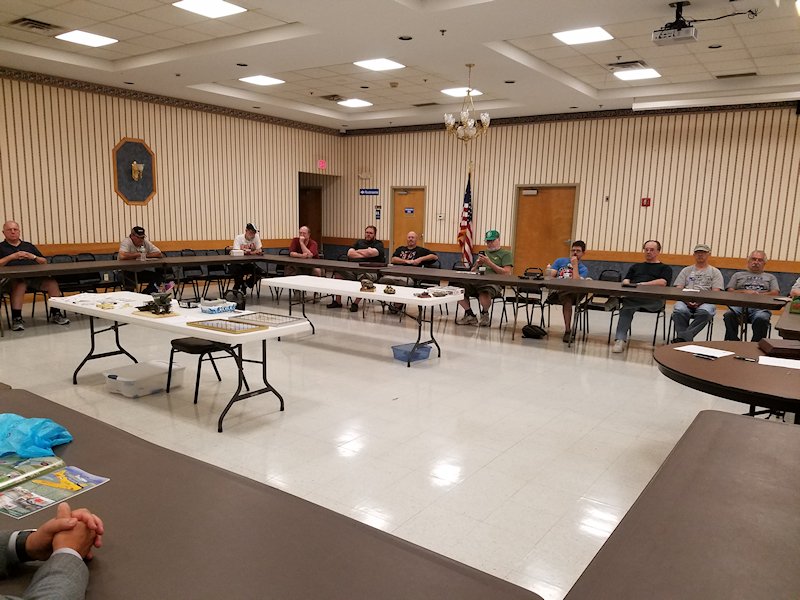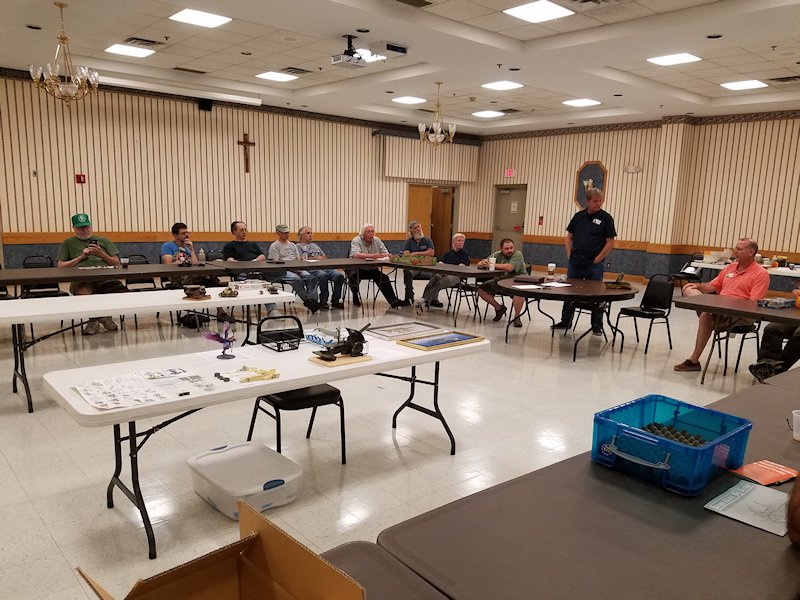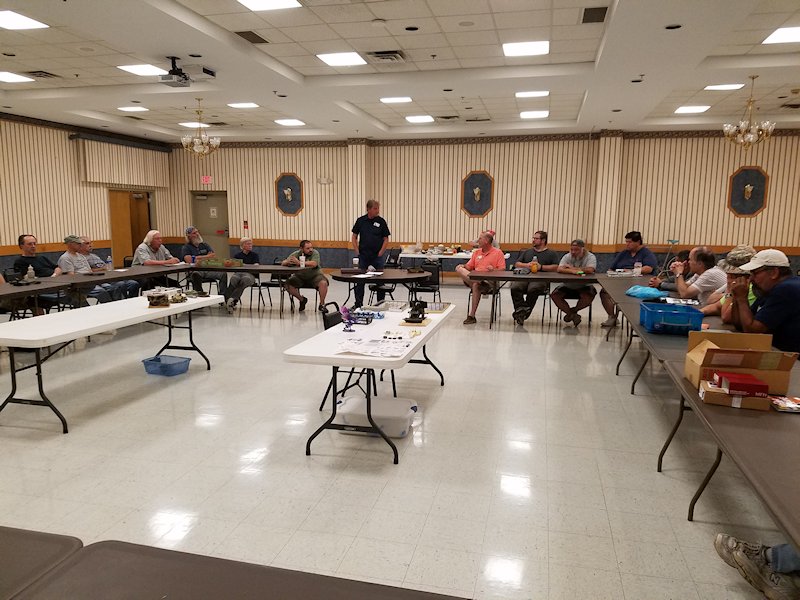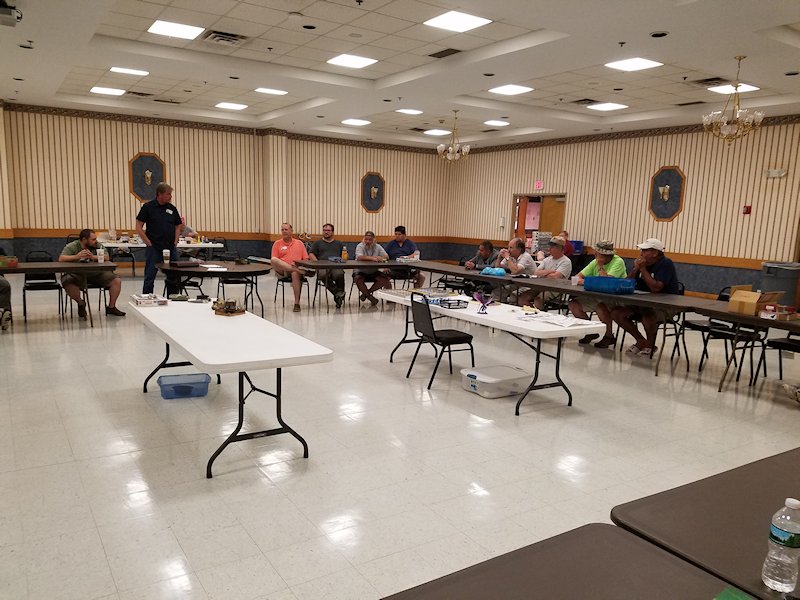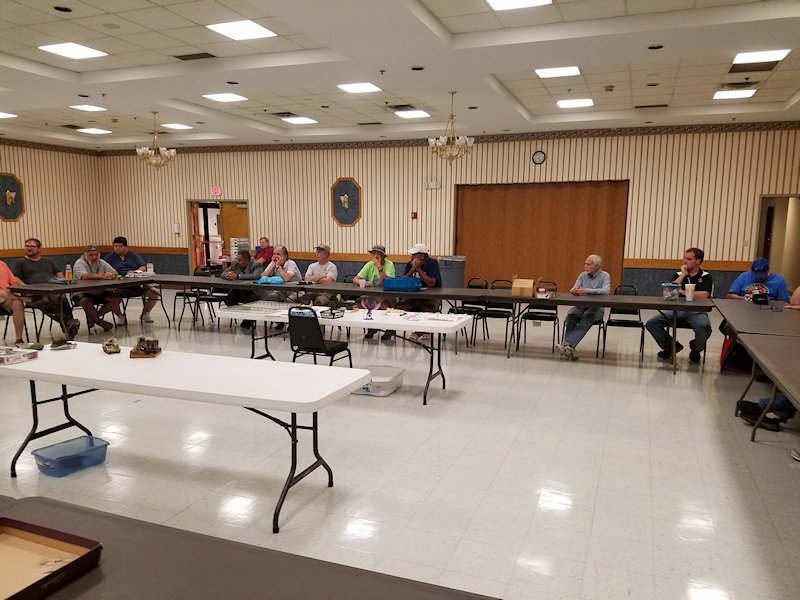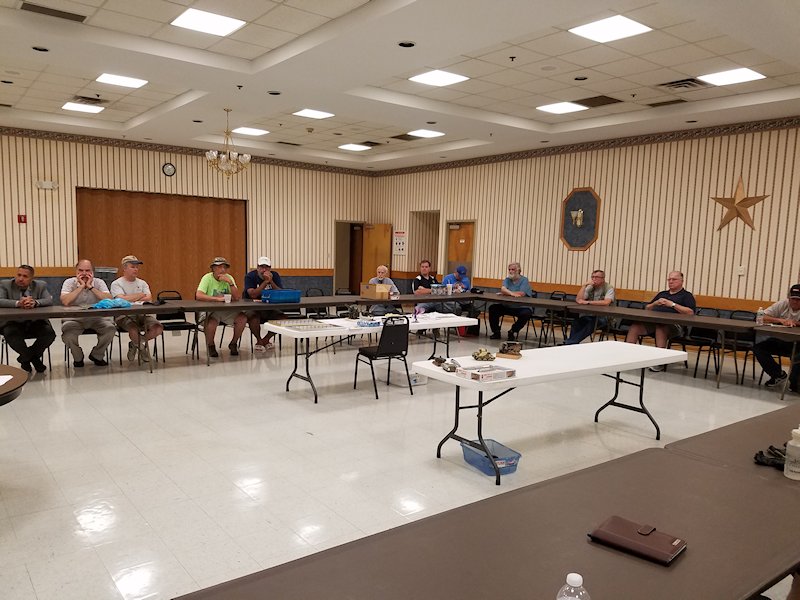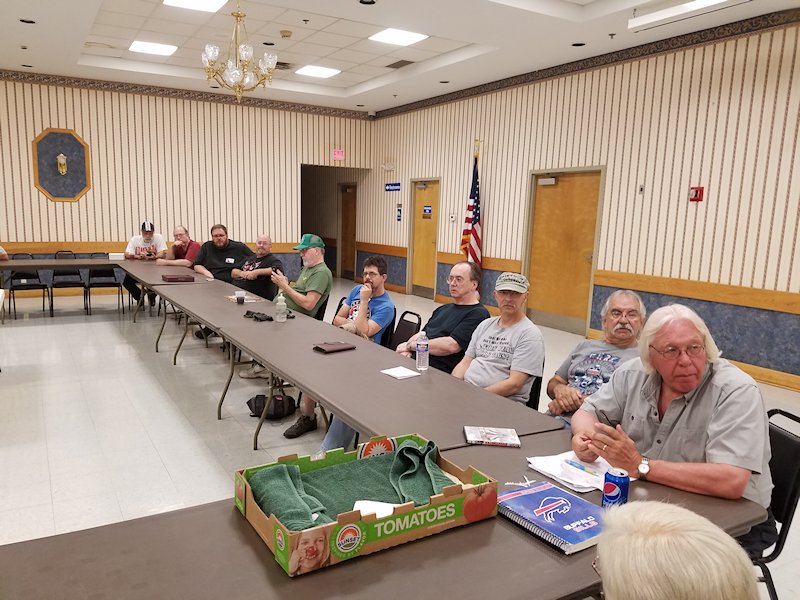 Finally, Bob Collignon presented a demo on "Making Diorama Groundwork", which was well-attended and highly informative.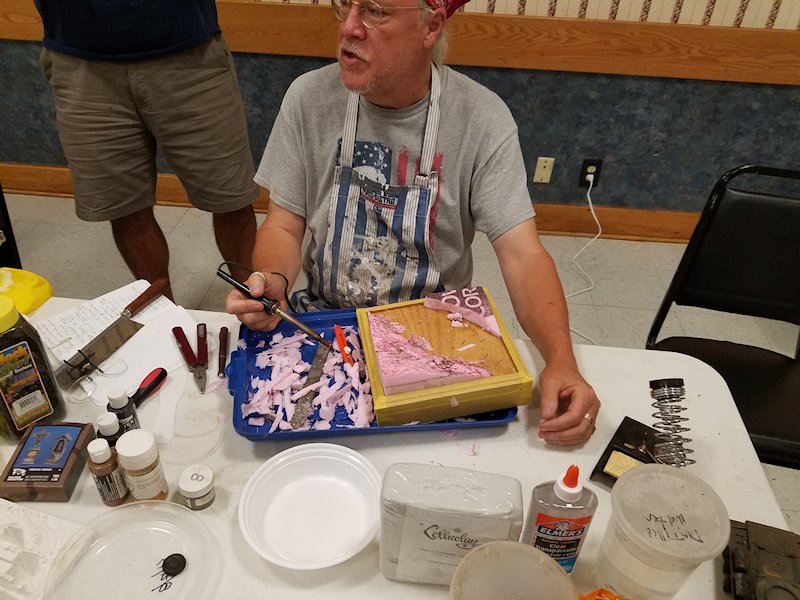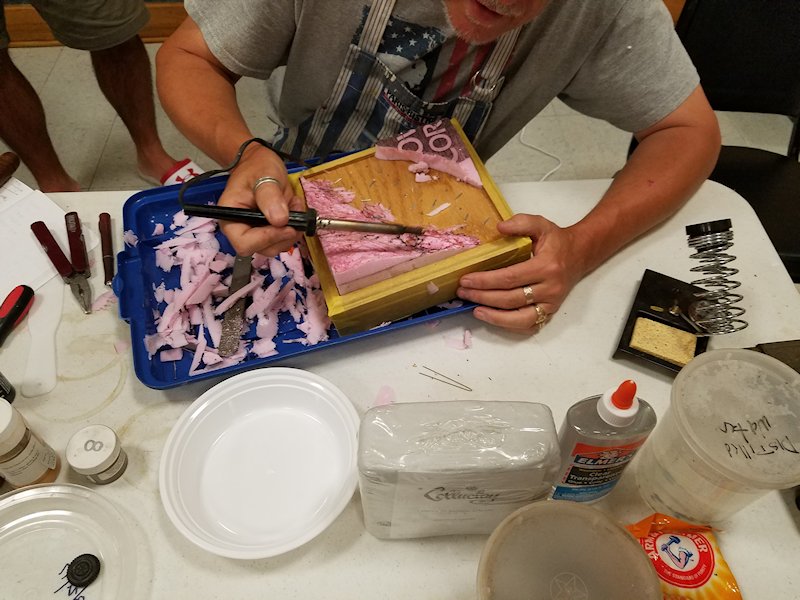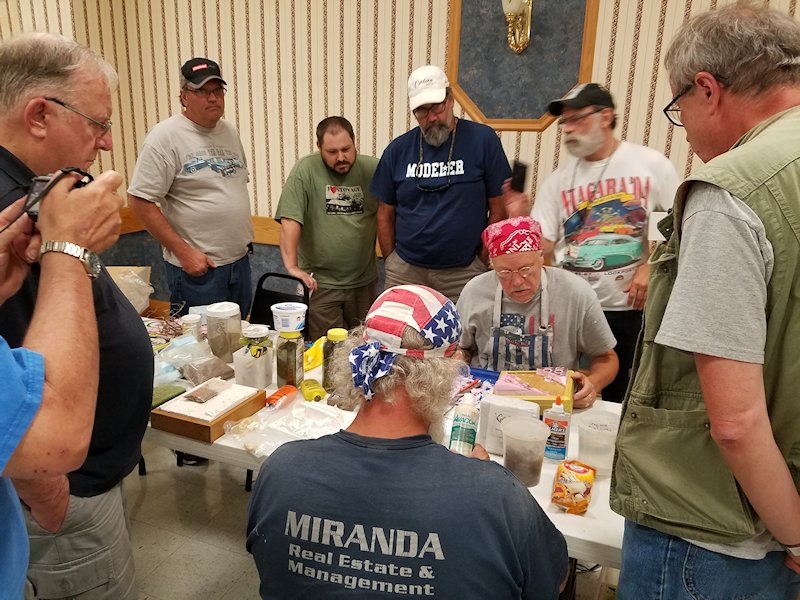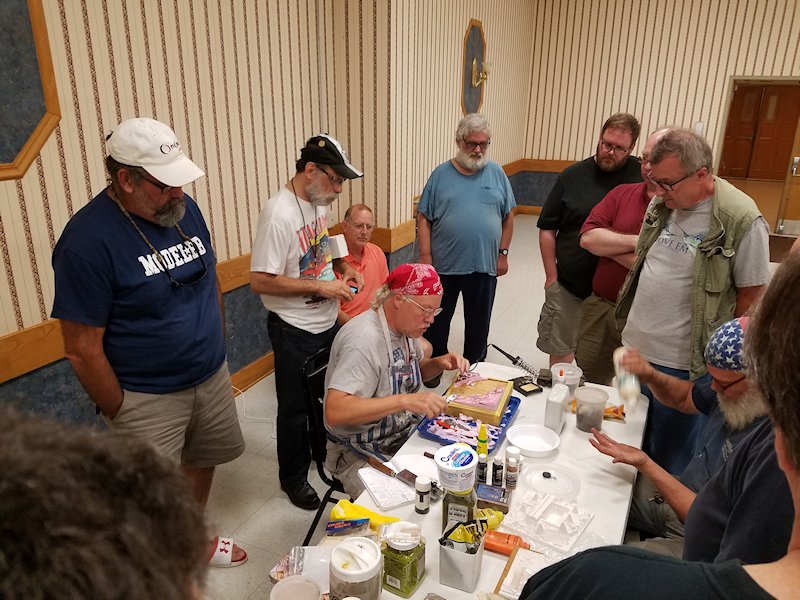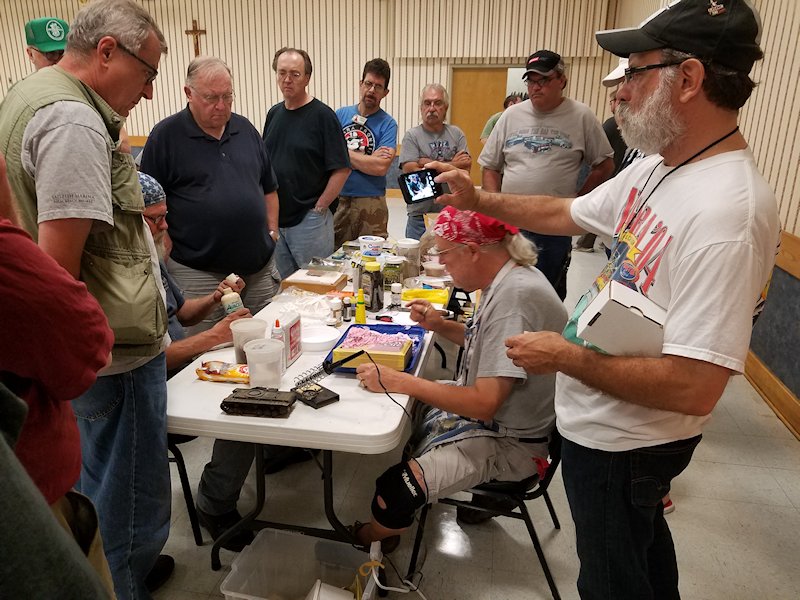 Thanks to Frank Blonski for handling the tables, and to Larry Osolkowski for the photography.