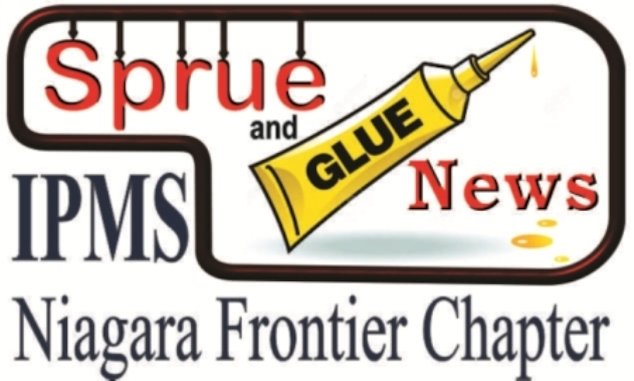 ---


Greetings!
Just a few brief announcements this month. First off, club membership renewal fees were due last month. If you didn't get a chance to do this, please see Tom Faith at Monday's club meeting. Dues are $20.00 for the year and junior renewals are $5.00. Cash, check (made out to IPMS Niagara Frontier) or money order are accepted. Unfortunately, we are not set up to take electronic payments or credit cards.
If you'd like to attend a really great show at a really cool location, check out HeritageCon12 on Sunday, March 25, 2018 which is hosted by our great friends IPMS Hamilton in Canada. HeritageCon is held at the Canadian Warplane Heritage Museum in nearby Hamilton, Ontario. This event is always full of excellent vendors, outstanding models and the friendliest people you will meet north of the US border. If interested, you can view their website at www.heritagecon.ca for all of the details.
BuffCon is rapidly approaching and will be held on Sunday, April 8, 2018 at the usual venue. Club members are expected to work the show as this is the primary means of sustaining the club. You are asked to volunteer for a variety of essential duties to make the show one of the best in the northeast, such as snack bar, security, set-up/tear down of tables, assisting vendors in unloading/loading and with judging. Club board members will be asking you to sign up for duties in the coming months, so please be sure to volunteer for a task. "Many hands make light work."
Like I said, my ramblings are brief this month. I hope to see you at the meeting on Monday.
John R. Zaranek
President
IPMS Niagara Frontier
IPMS USA No. 47993
---

We are sad to announce that member Dan Marafino's wife Linda passed away on February 15th. She suffered from Alzheimer's for a long time. The wake is at the Wendel & Loecher Funeral Home, 27 Aurora St., Lancaster, from 1-5 on Sunday, February 18th. There is a Mass at St. Mary's RC Church on Monday the 19th at 9:30. Please make donations to the Alzheimer's Association in lieu of flowers.
---
We would like to encourage all club members to join the national IPMS. Help support your hobby on a national level. IPMS provides the insurance that allows us to have our events, and membership includes a nice monthly magazine. The website can be found at: IPMS, and an application form can be found HERE
---

Model tables from the January meeting:

Paul Hines shared his recent paintings with the club: F22 Raptor "Make Ready", Carrier Landing "Total Concentration", and Shelby Sebring Cobra (circa 1963) "Shelby Icon". Paul continues to wow us with his artwork, sharing painting insights that cross over to painting plastic models - including different media.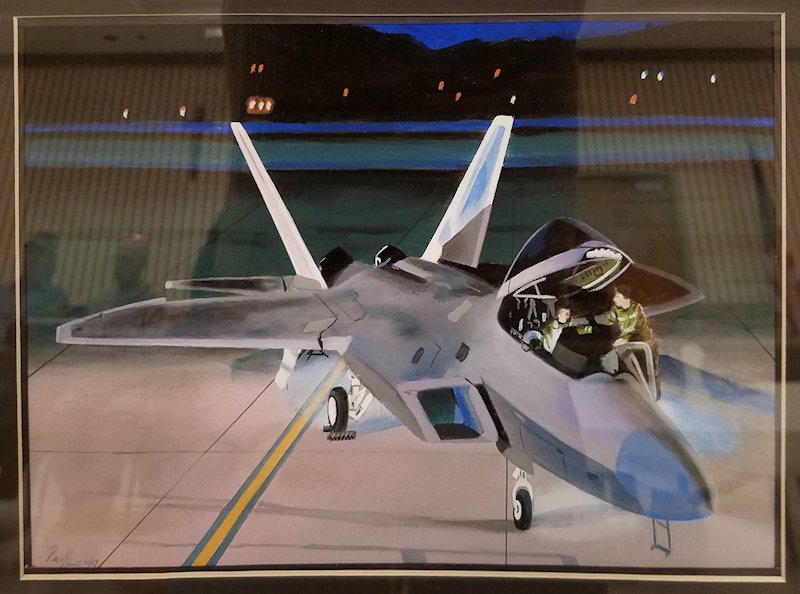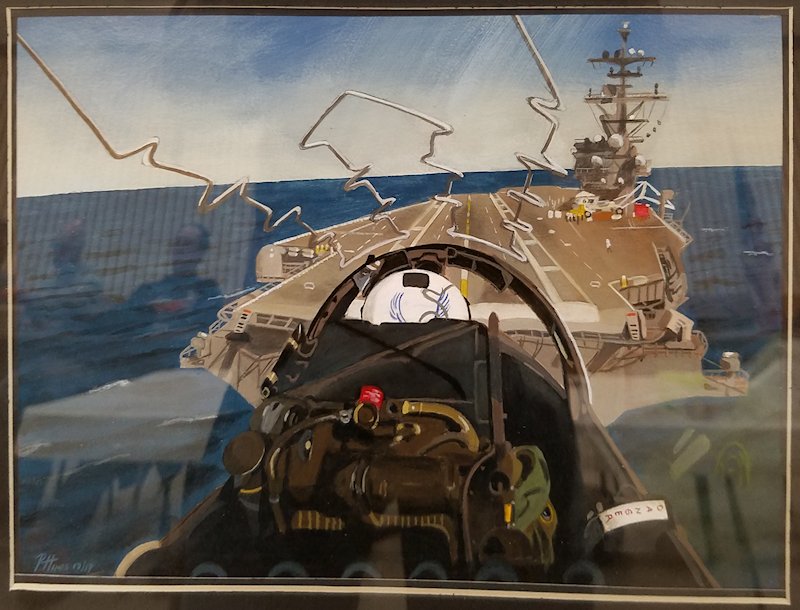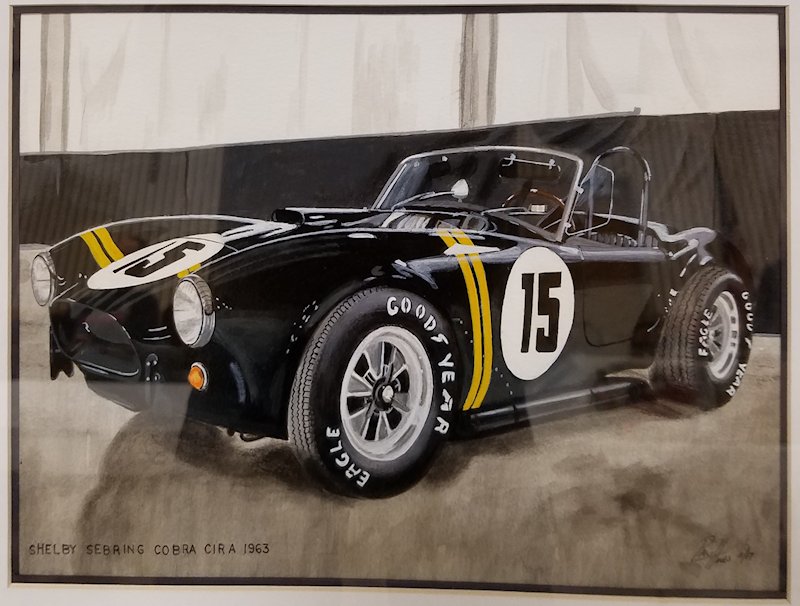 Dick Petrie,a new member, brought in super-sized plan drawings for a Grumman Duck J2F 1930s bi-wing float plane for anyone interested in taking them home with them (sorry, no photo).

Jim Greenfield displayed an Academy 1/72 Roman Galley. Jim did a wonderful job on the wood-graining. The Club is interested in having Jim do a presentation on his technique.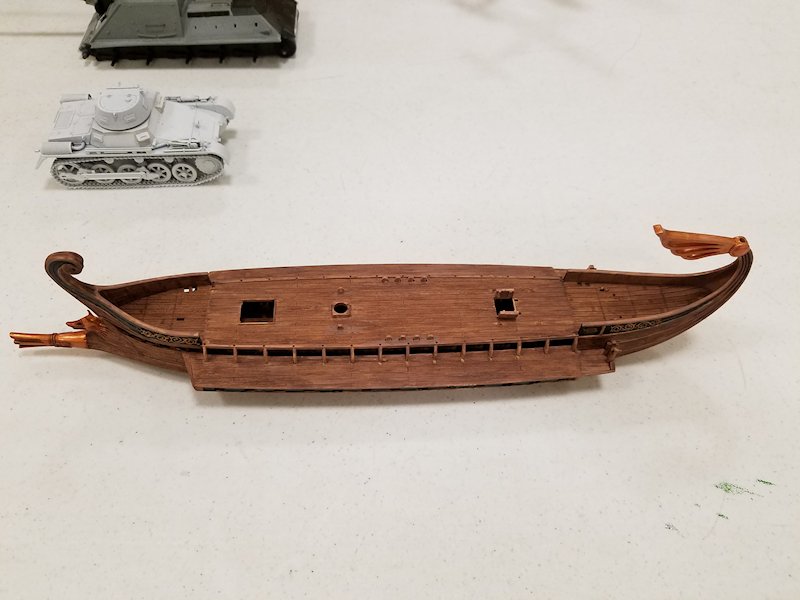 Al Germann brought in a completed Vintage Cold-War Revell Bomarc Missile kit. Al commented that it is not an easy kit to build, but it turned out well. What a nice display!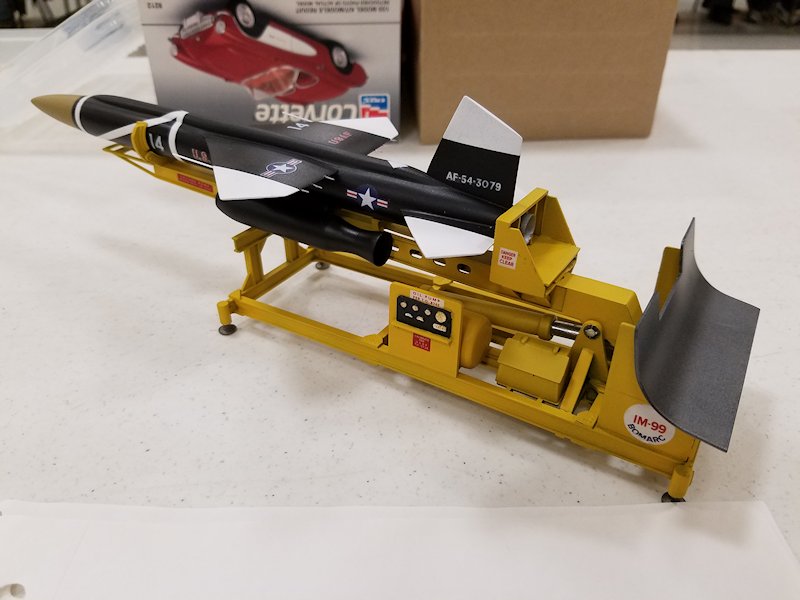 Larry Osolkowski displayed his progress on a 1/20 Aoshima Brabham BT-52 Formula 1 race car. He showed us some of the bits and pieces going into the engine assembly, with lots of detail painting requiring tedious masking. The exhaust system was finished in Alclad stainless steel with some blue tinting added using a Tamiya pastel set. The theme for this month's meeting was favorite modeling tools, and Larry also showed his use of alligator clips in various forms for holding parts for painting.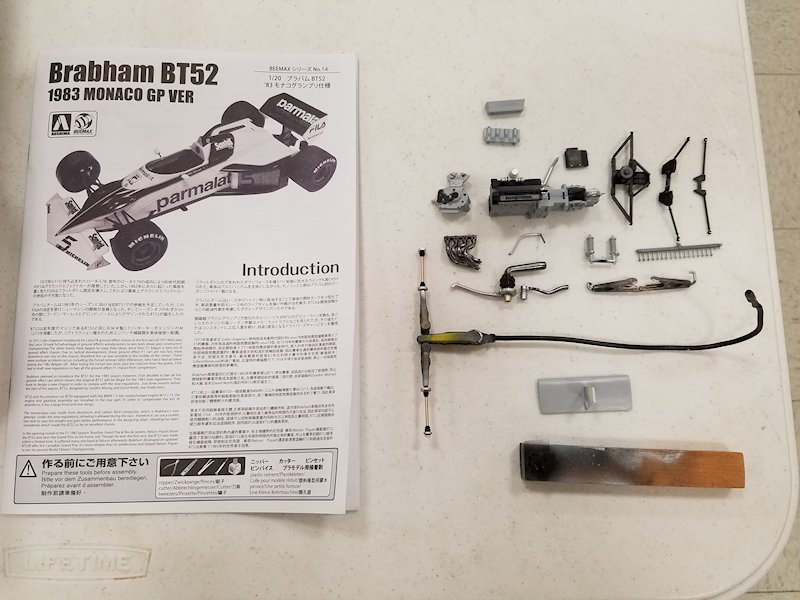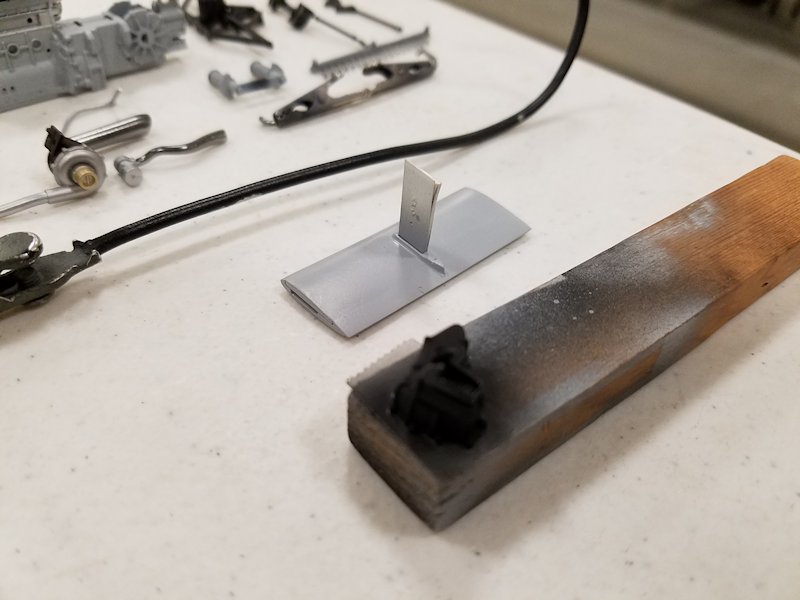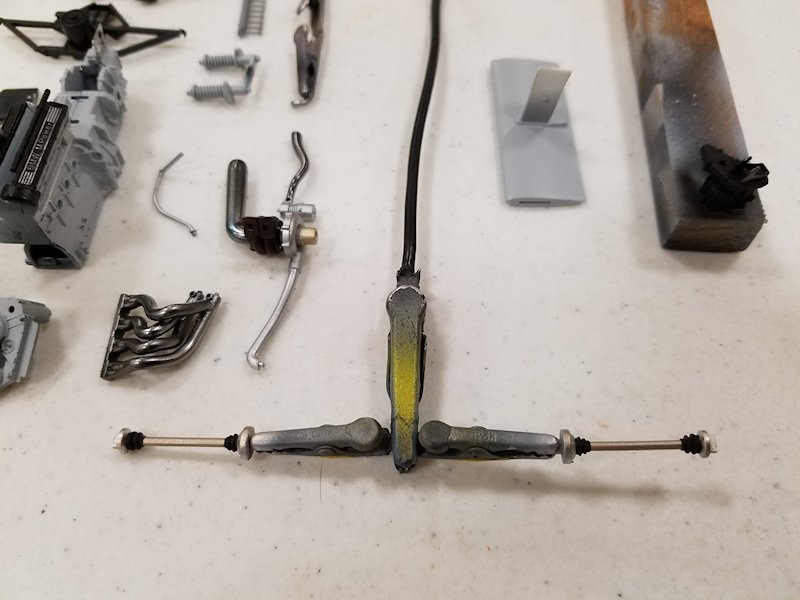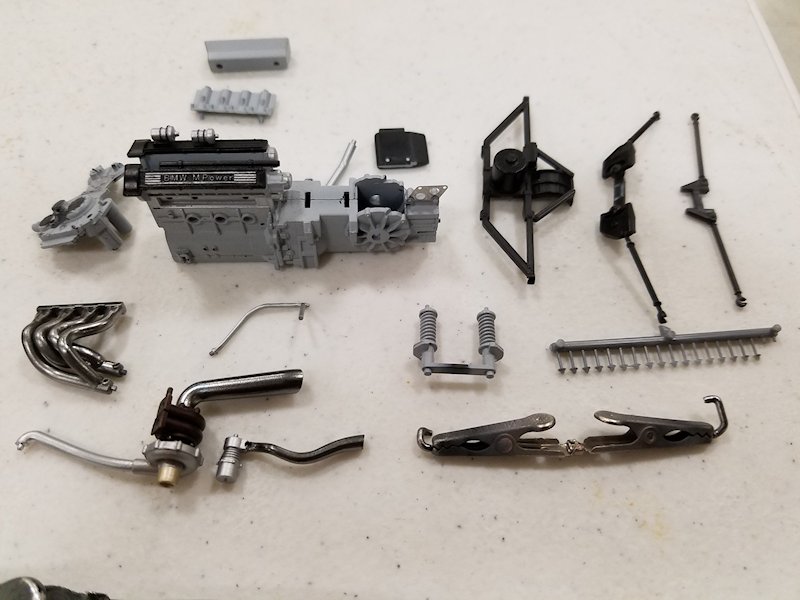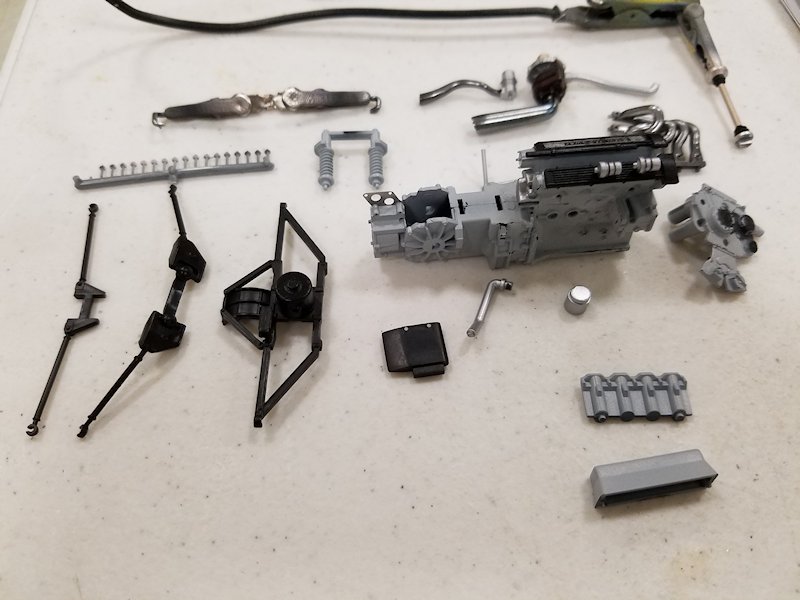 Larry also brought in a recent purchase from Section 8 Hobbies: the Moon Bus from the movie 2001: a Space Odyssey. He said it looks like a nice kit, with decent detail.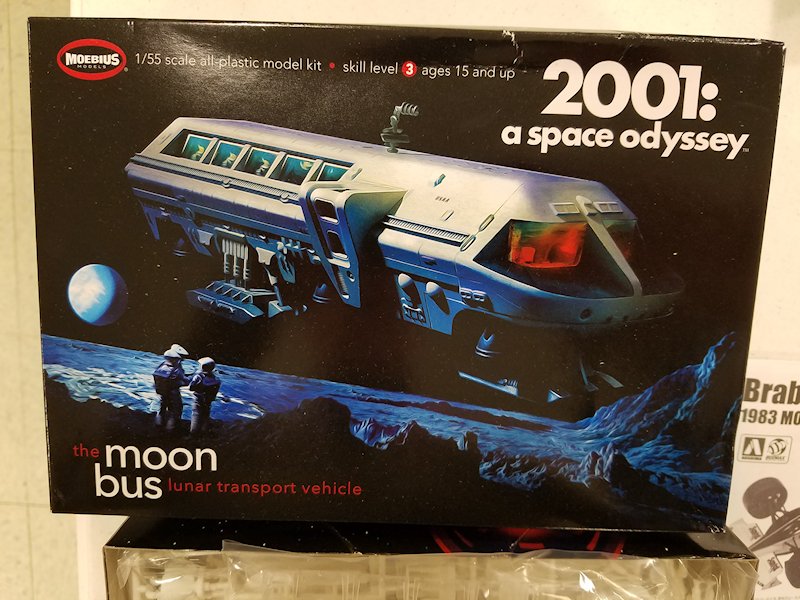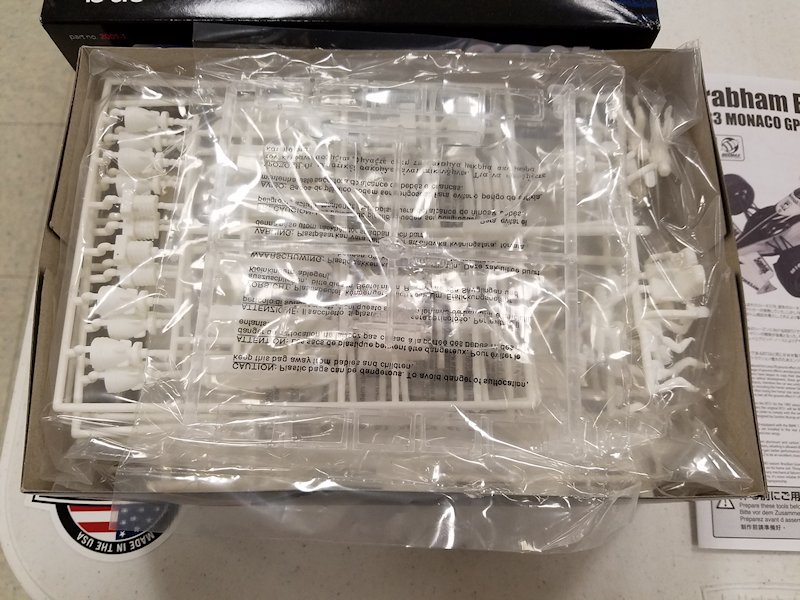 One of Bill Borkowski's current projects is a kit of an early Corvette which he's planning on converting to electric power by replacing the engine with an electric motor and batteries.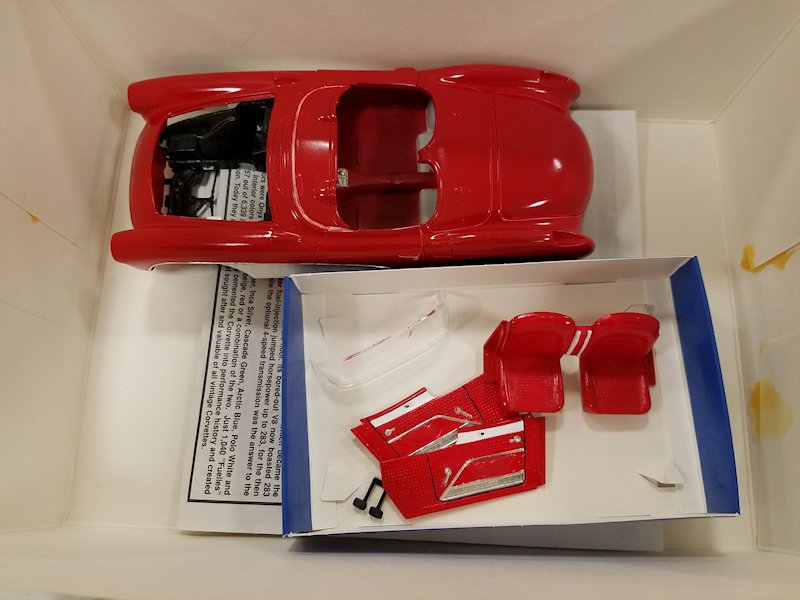 Mark Gadek brought in a 1/32 MIG-29, a work in progress. He used Future polish in certain areas as a base for decals.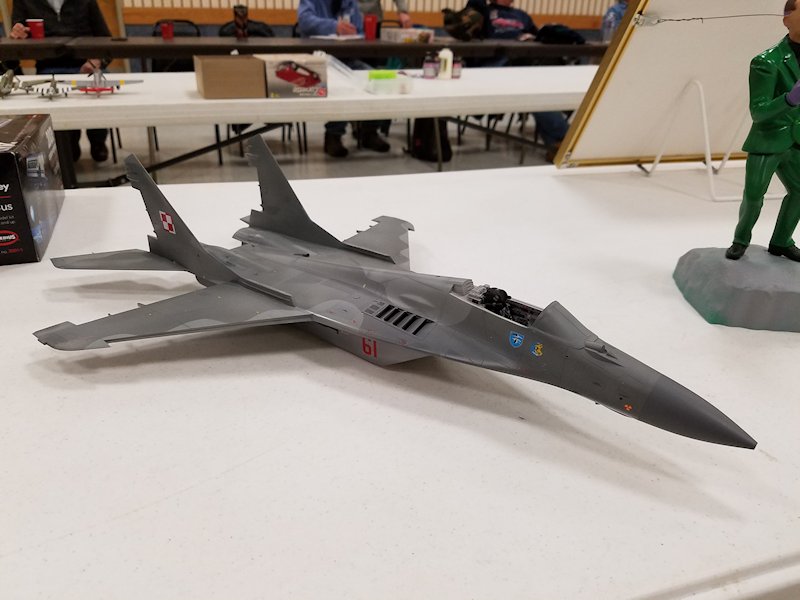 Jacob Gadek showed us his completed Moebius 1966 1/8 "RIDDLER" figure from the Batman TV series. The kit is currently reissued. "Fun kit to build, but had to repaint a few times to get the color right." Nice Job Jacob!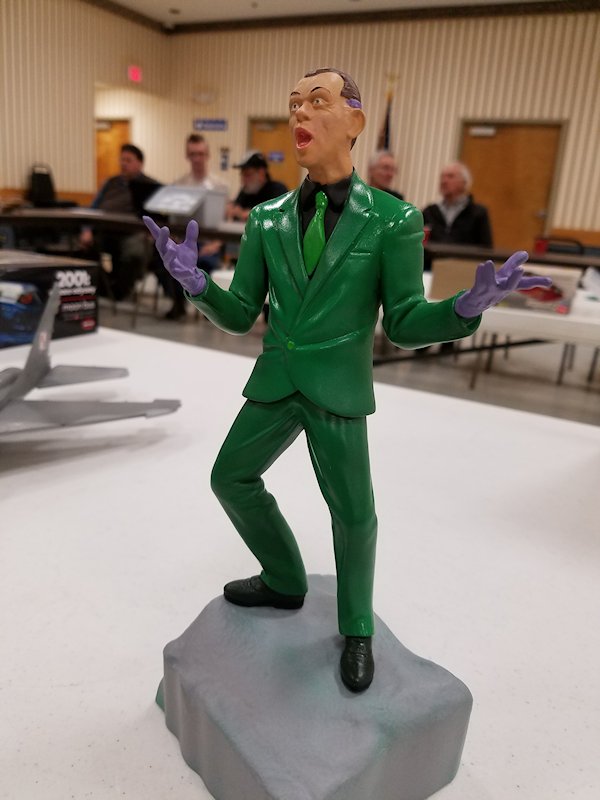 Bob Conshafter displayed some tank projects he has been working on, including a 1/35 scale Lindberg T-55 for experimenting with paint finishes and weathering, and a kitbashed AEF Designs SU-100 Upper-hull mated with a Tamiya T-34 Bottom. Can't wait to see the completed project that Bob has put a lot of thought and skill into.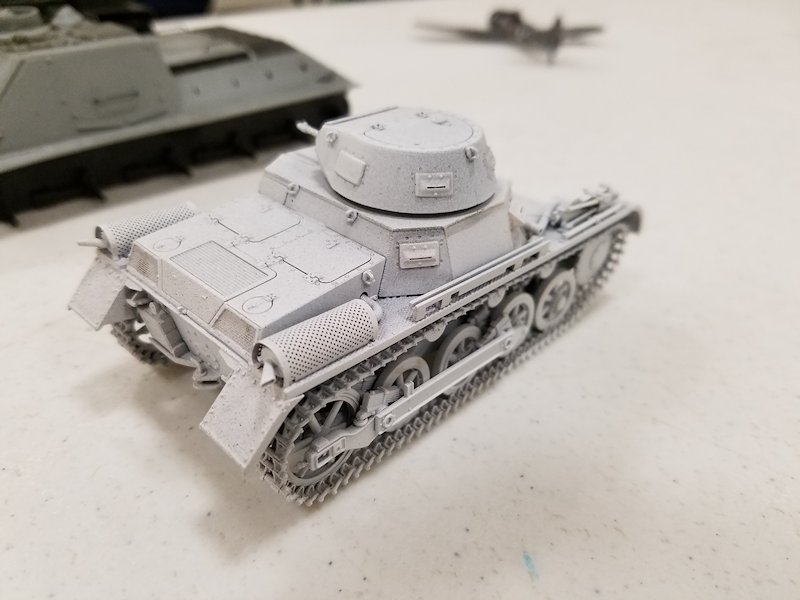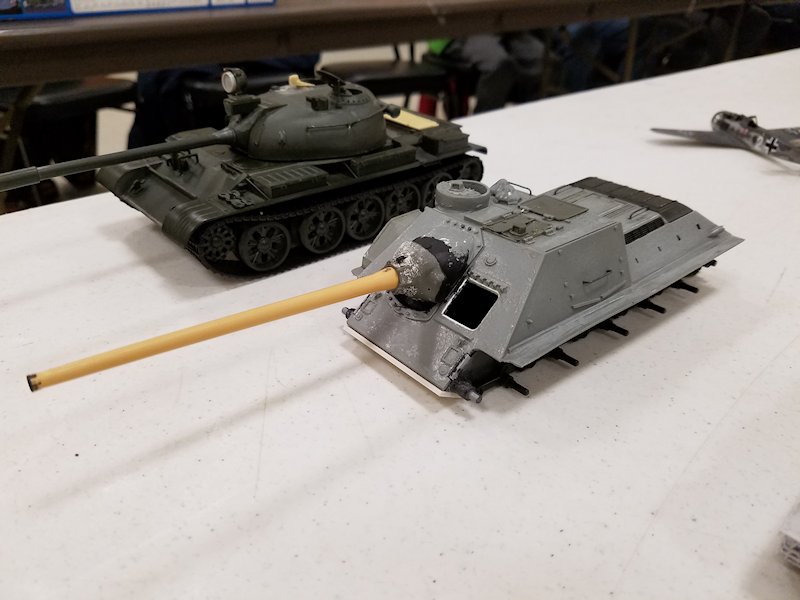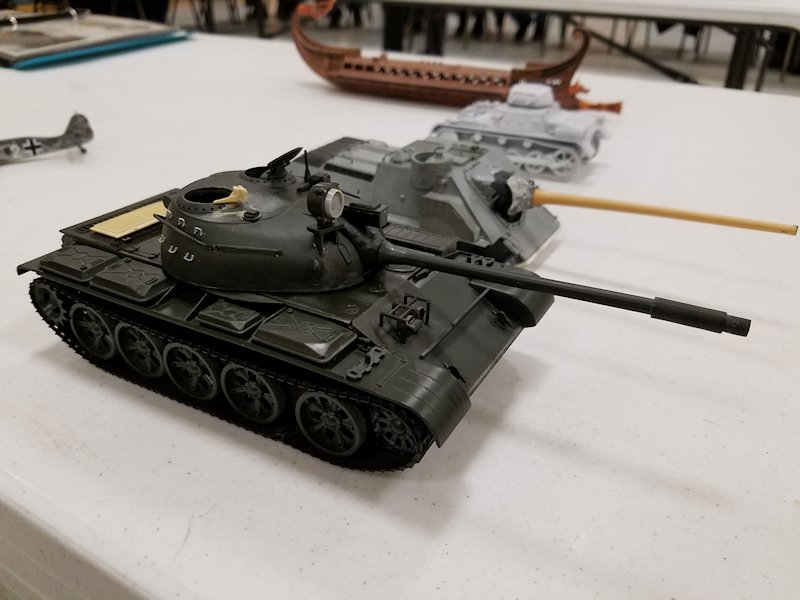 Ilya Grinberg brought in his current project; unfortunately, the information sheet was not available, so you'll have to admire his detail work without further explanation.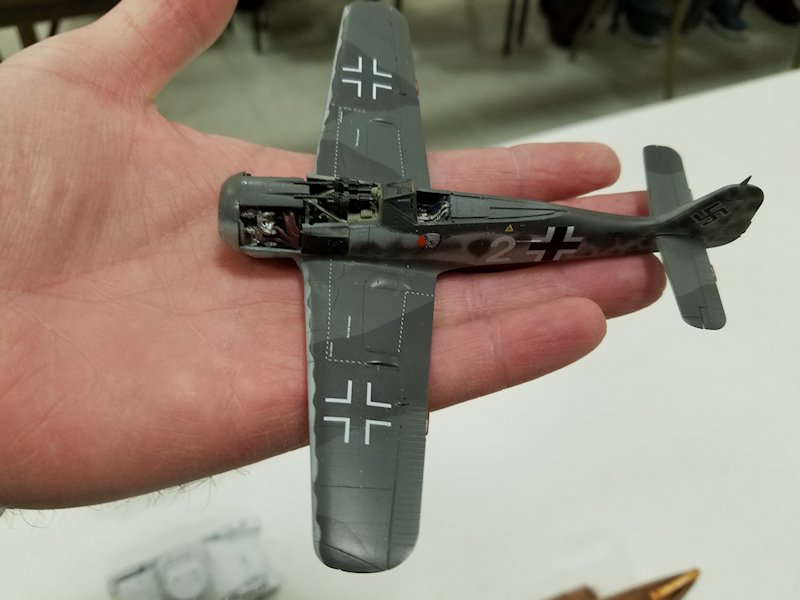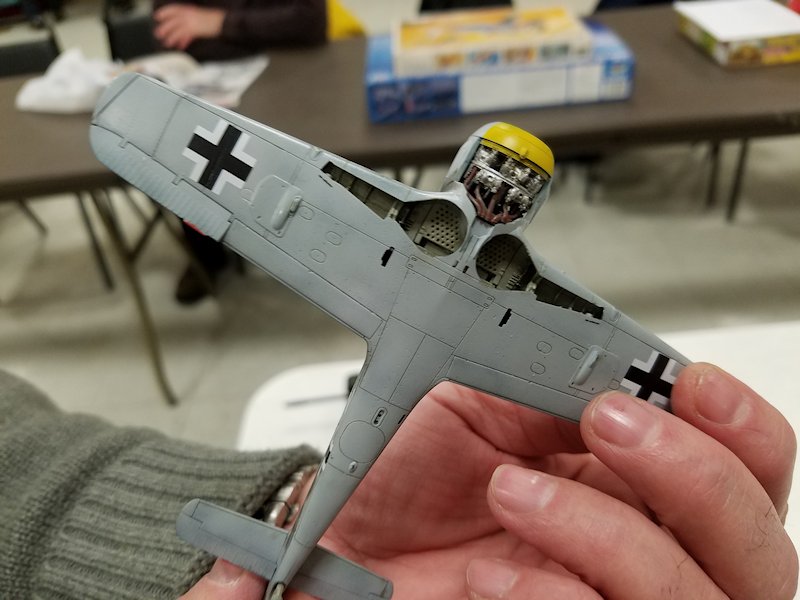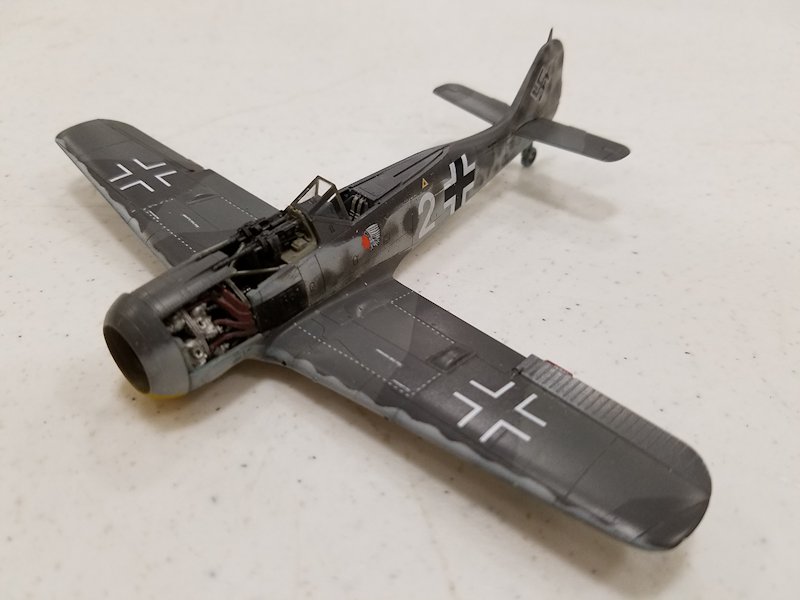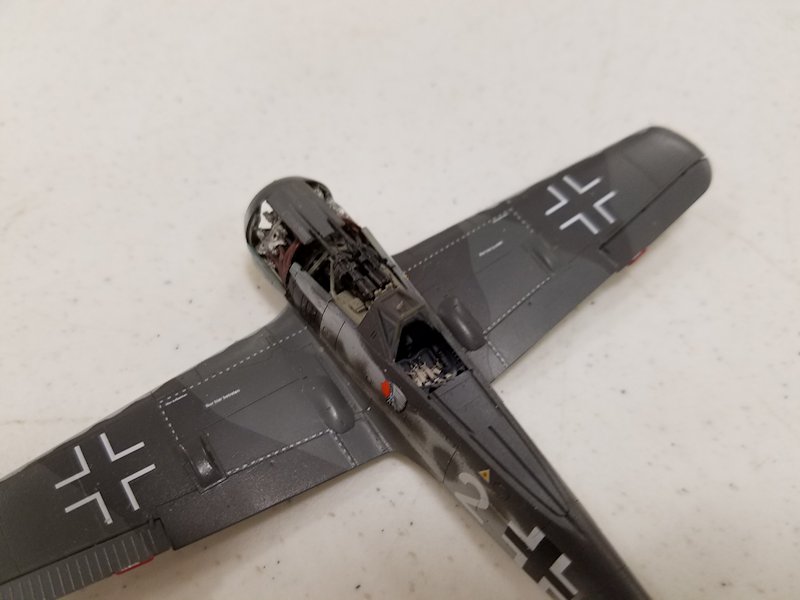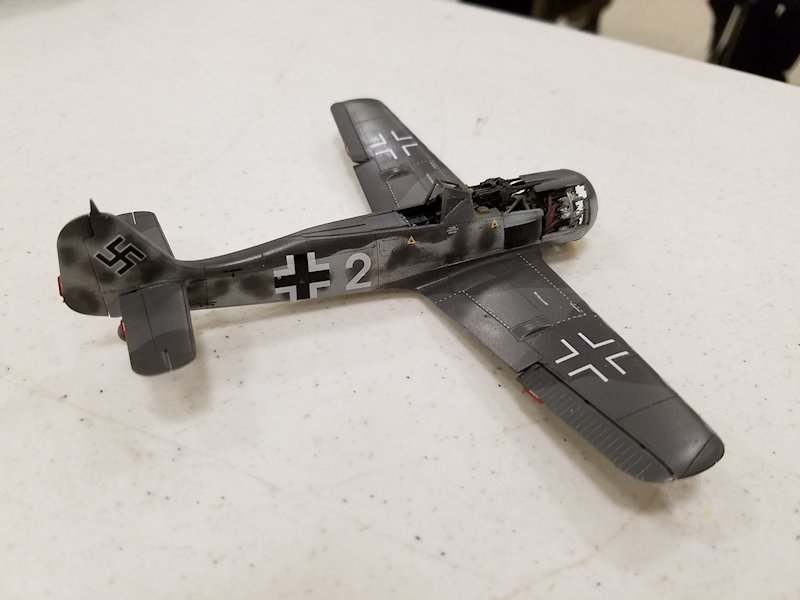 Frank Blonski showed us his experimentation with using Alclad transparent colors for candy colors, with testing done on plastic spoons, one of his favorite modeling "tools".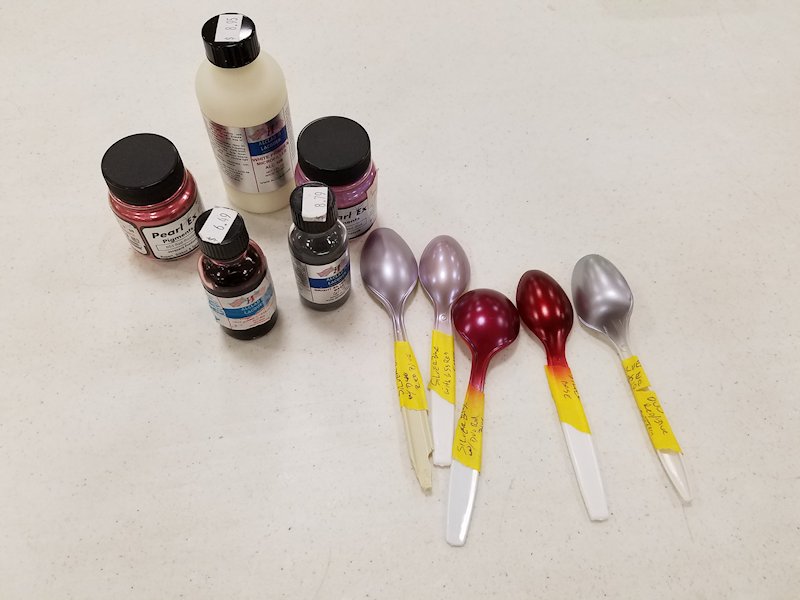 Unfortunately, John Zaraneck, our President, couldn't make the meeting and 1st V.P. Ed Button took over at the last minute. A side effect of this was that there was no supply of information sheets, so there were an unusually large number of unidentified modeling objects on the tables. Things should return to normal next month.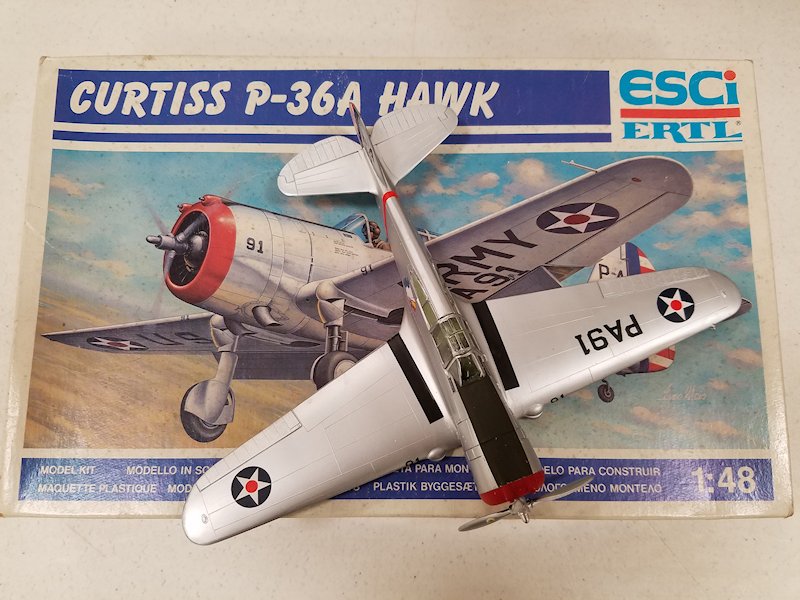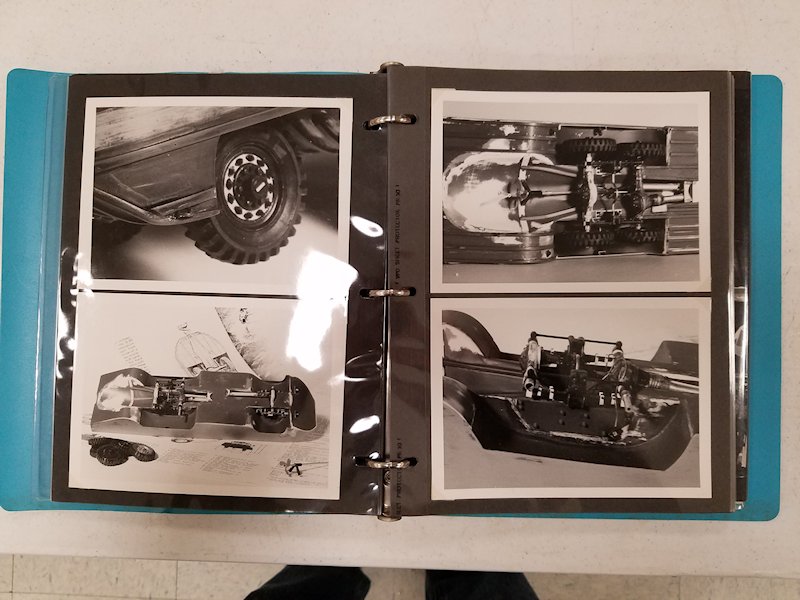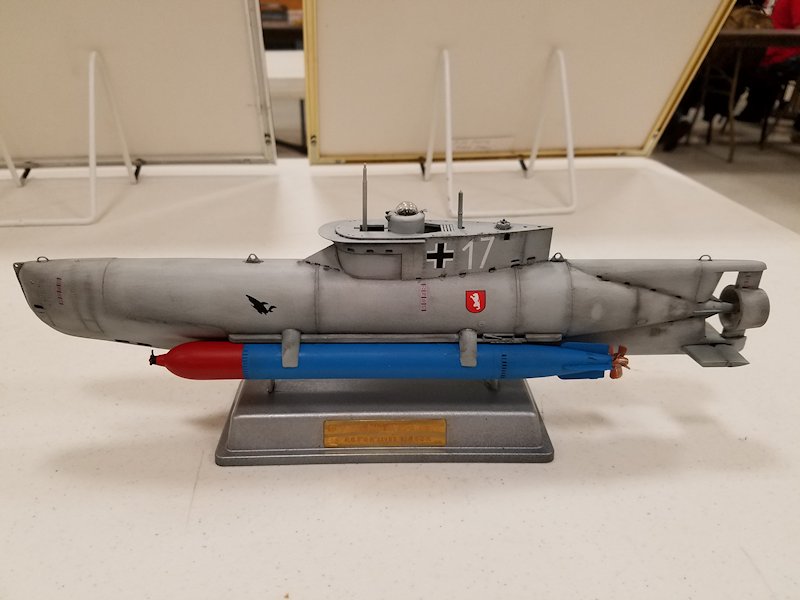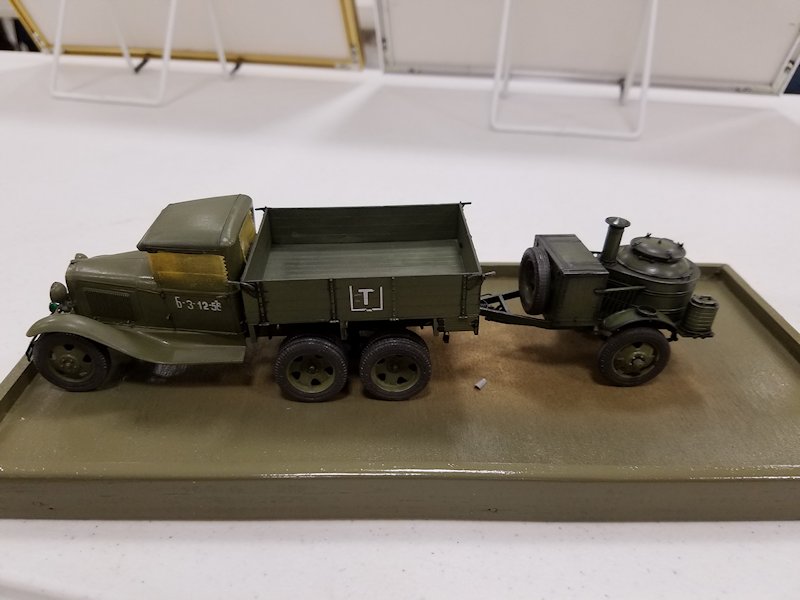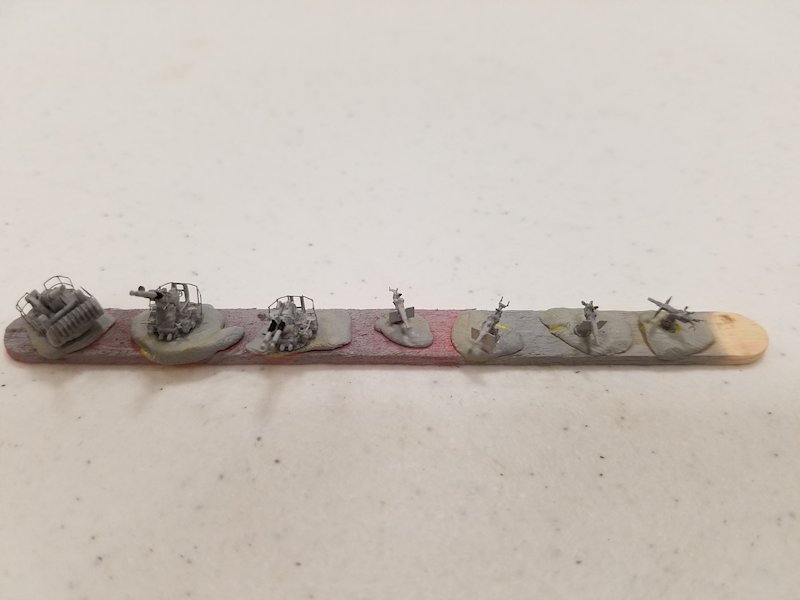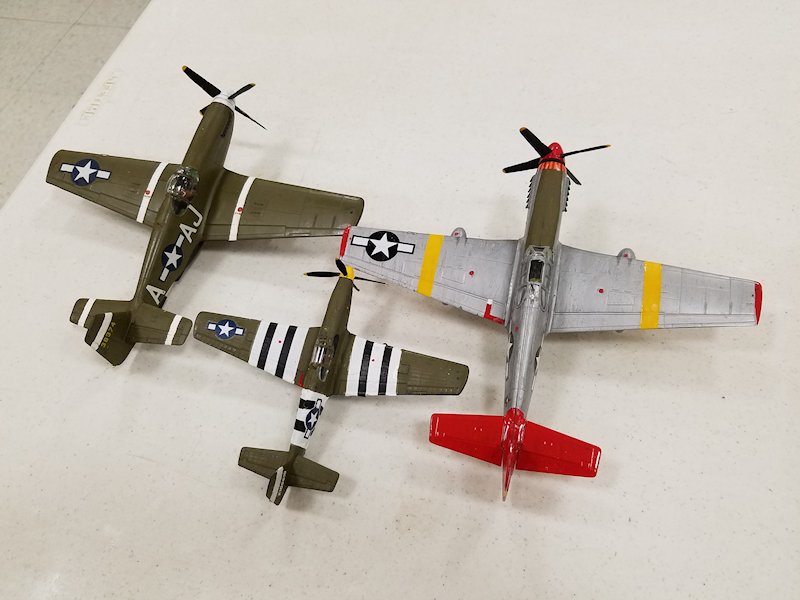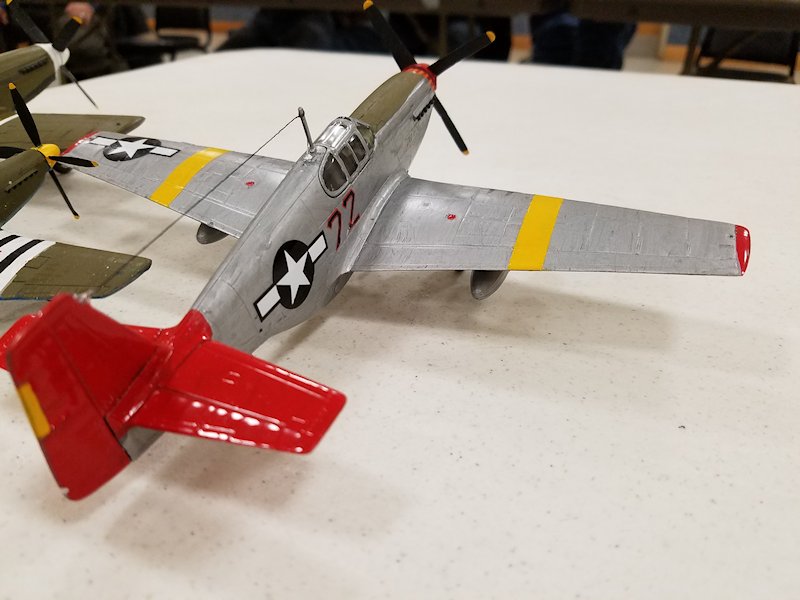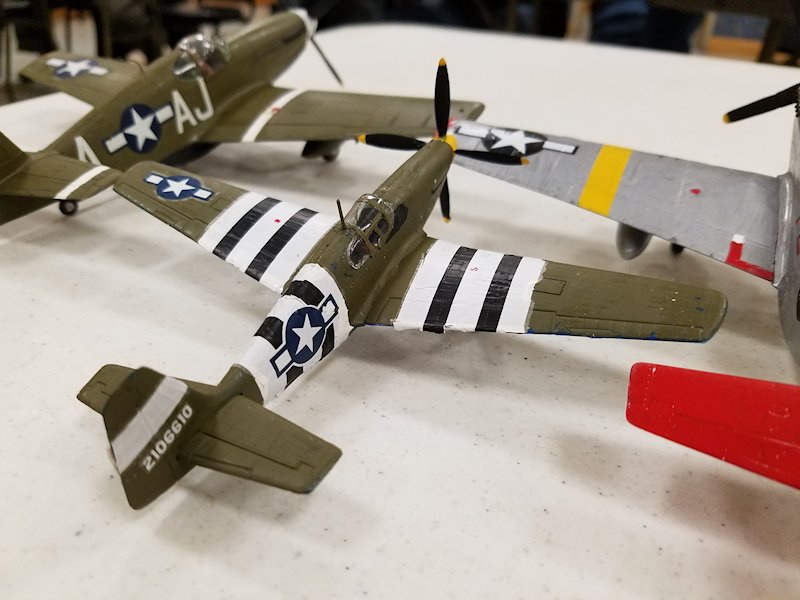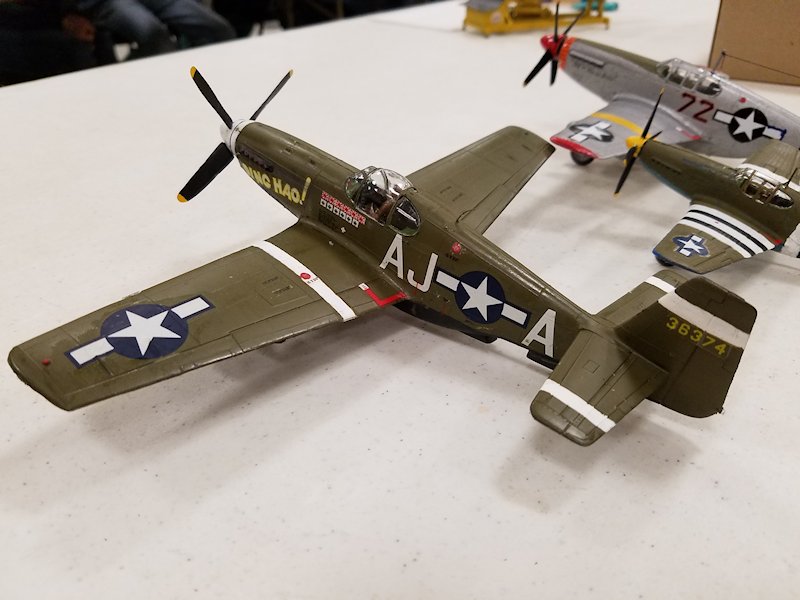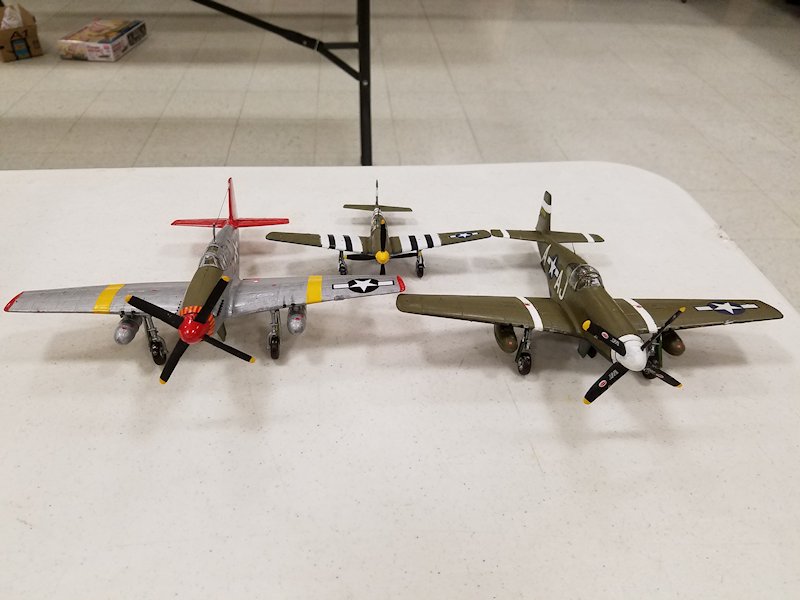 There were some additional modeling tools on display, but their users shall remain anonymous.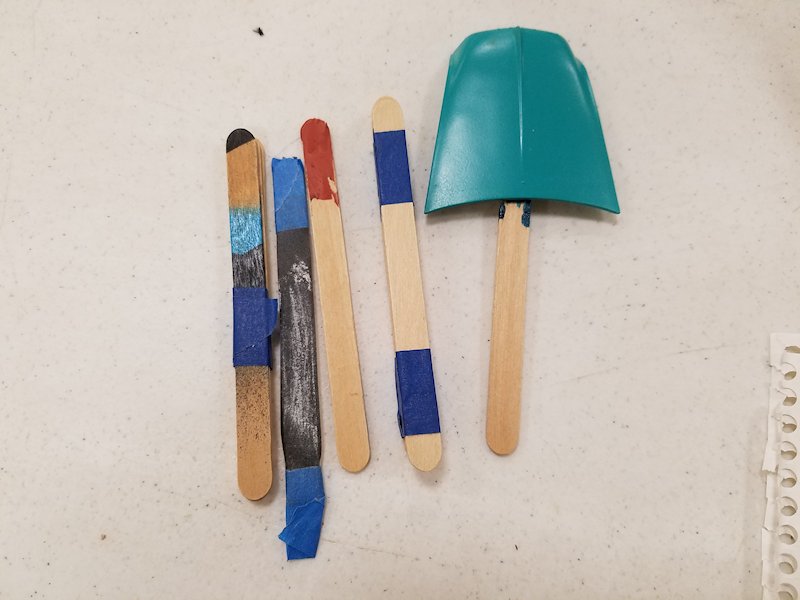 Finally, some around-the-room photos.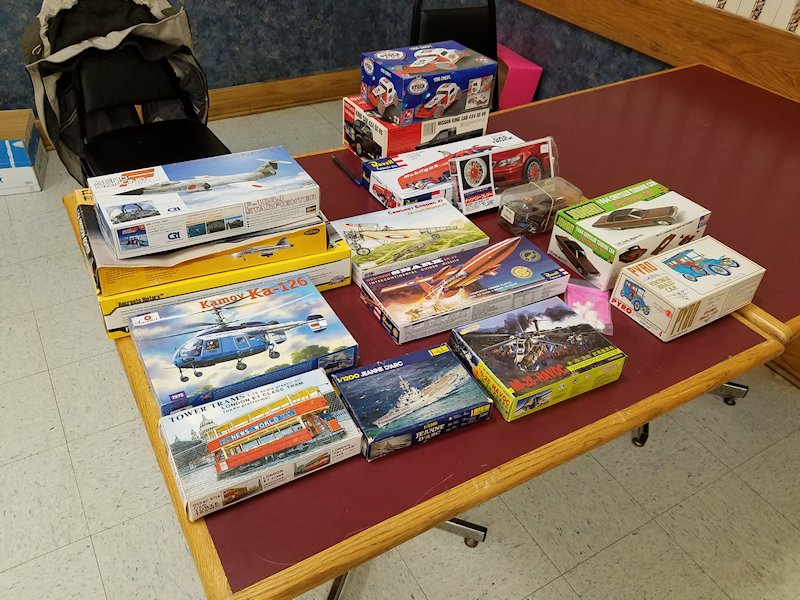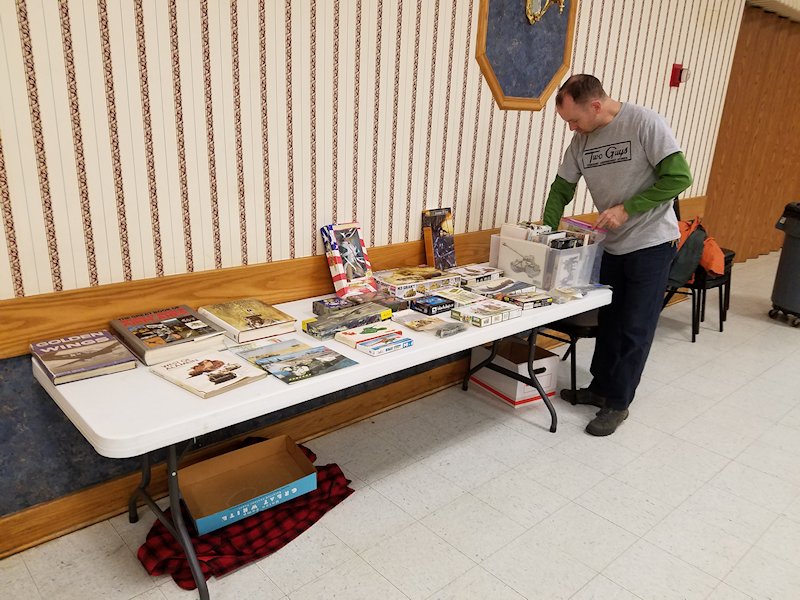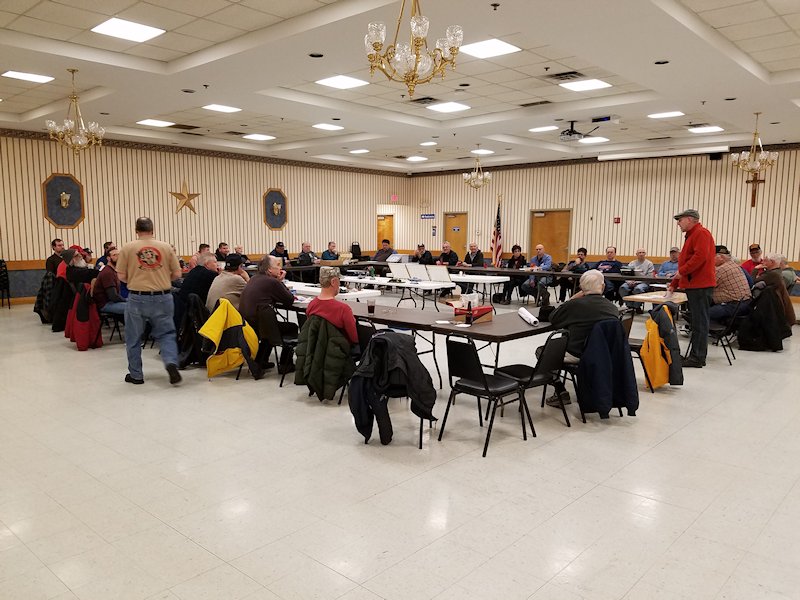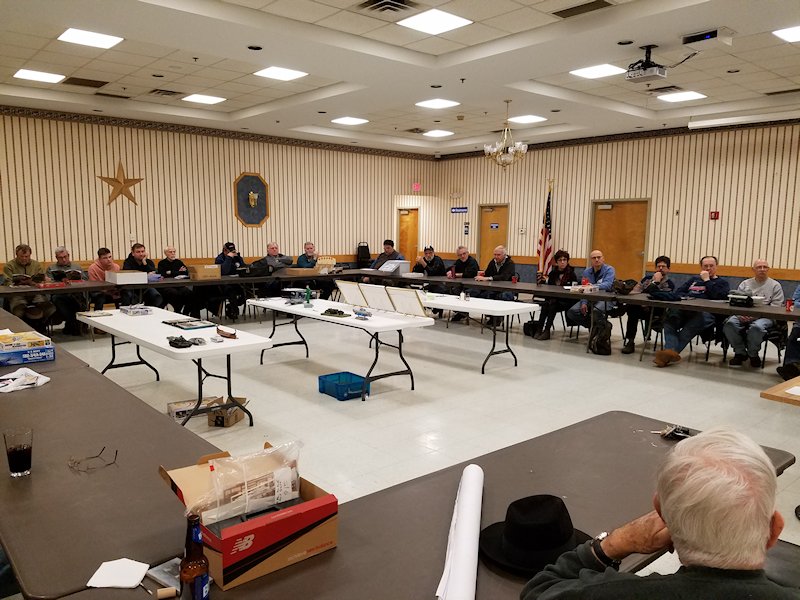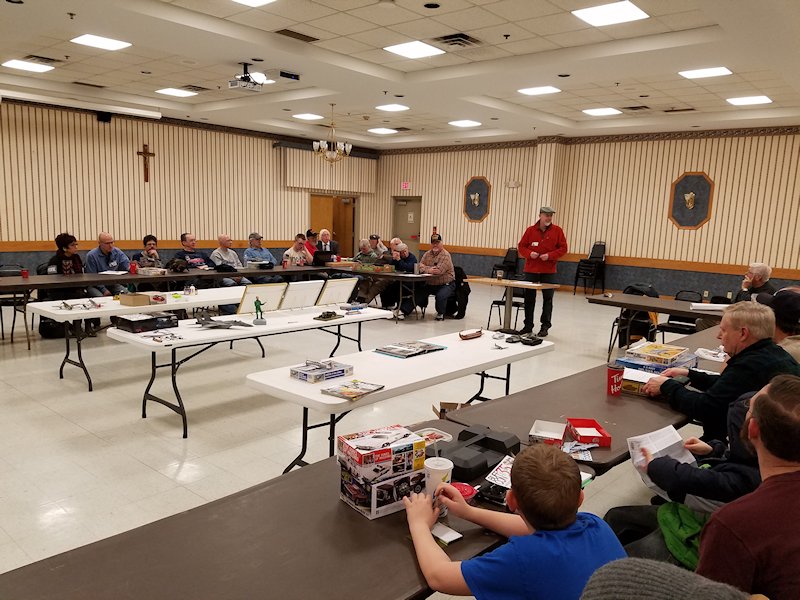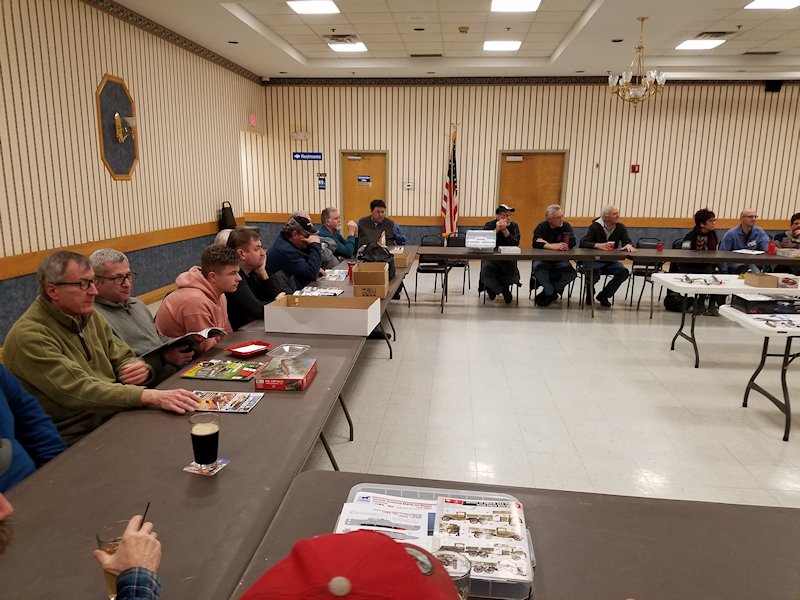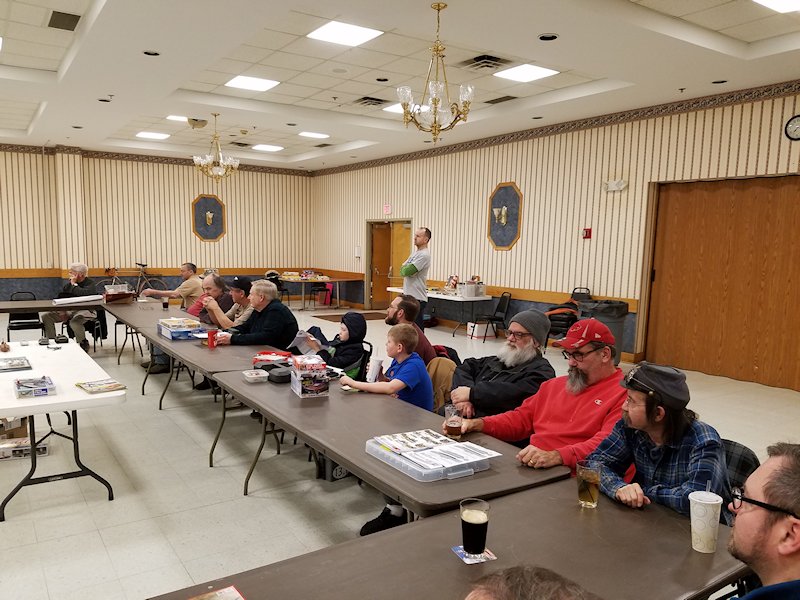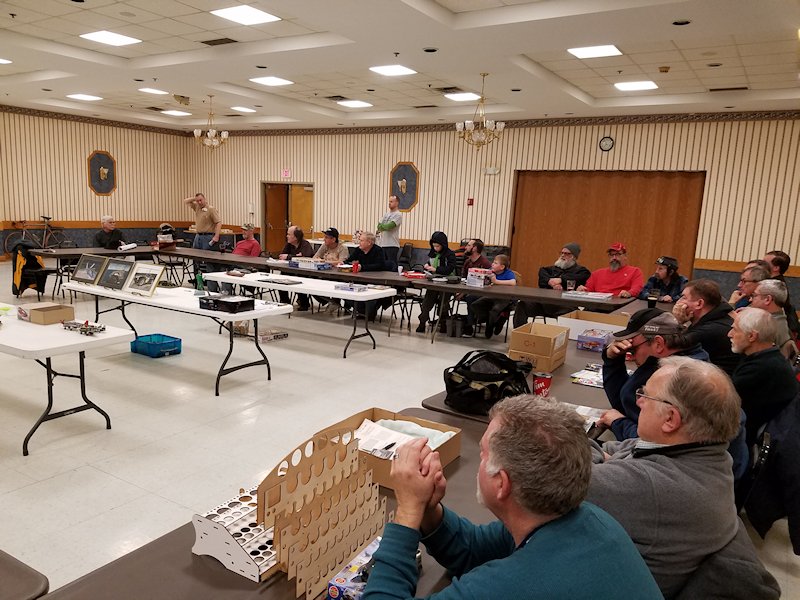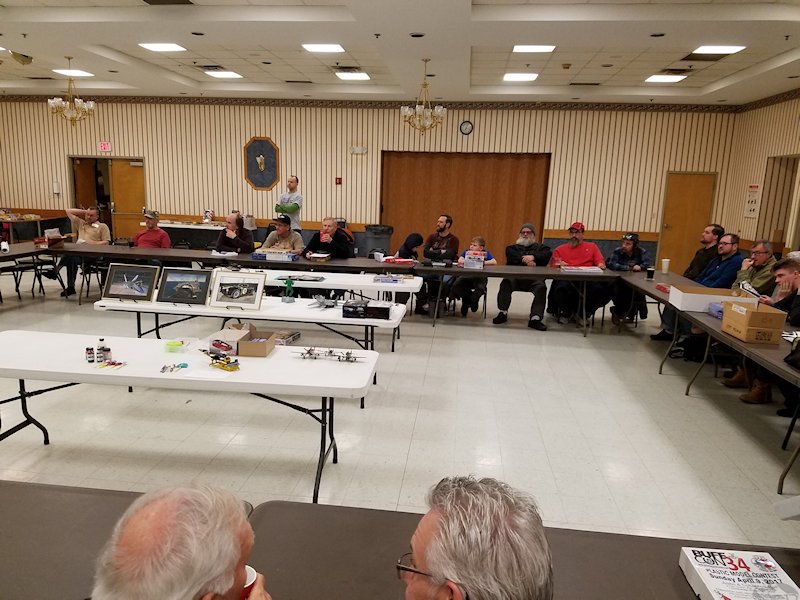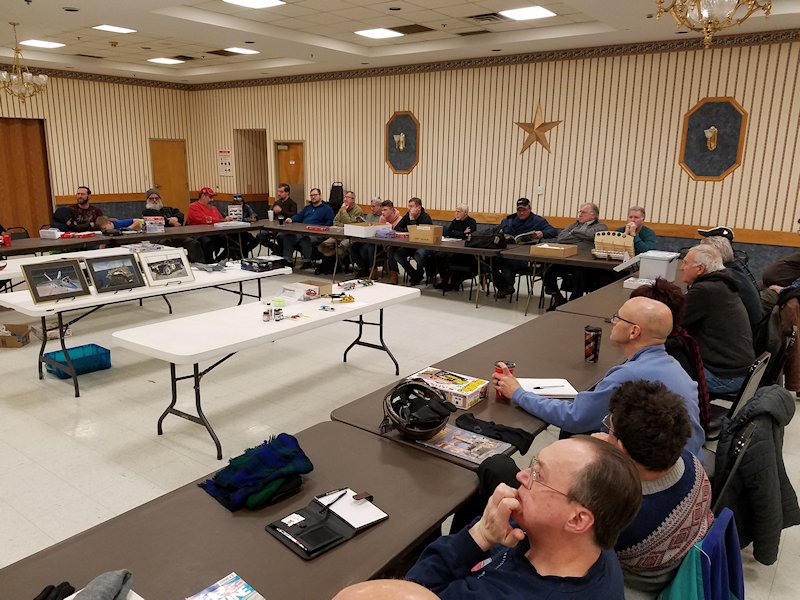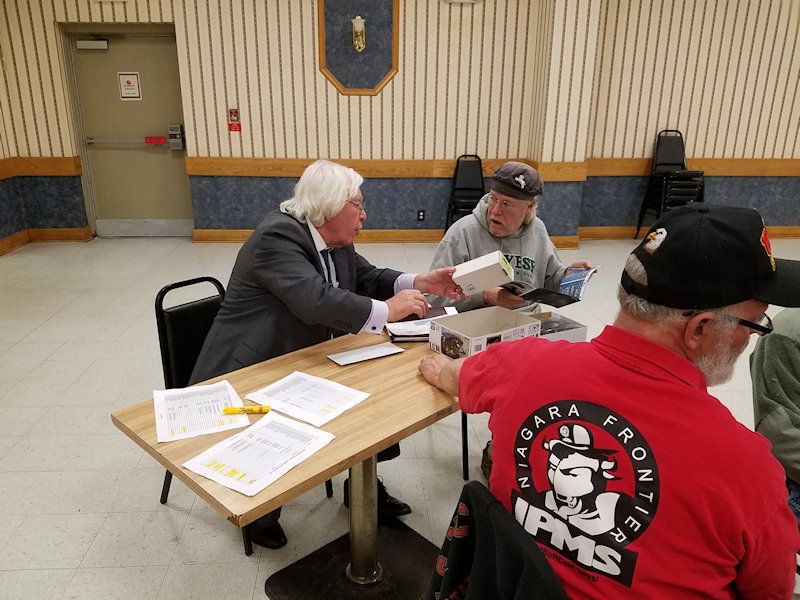 Thanks to Ed Button for handling the tables, and to Larry Osolkowski for the photography.