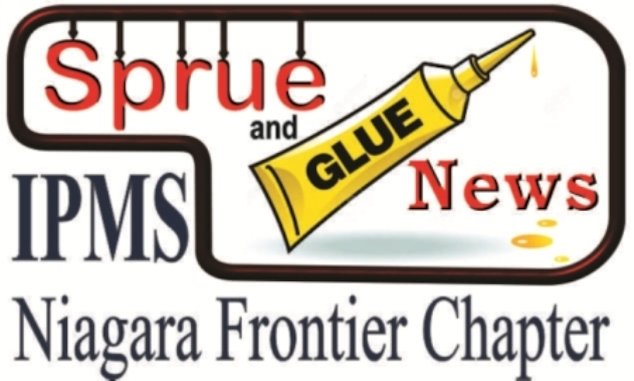 ---


Greetings fellow modelers!
Our annual Christmas Toys For Tots campaign is in full swing again this year. At the club meeting on Monday, and if you so desire, get a new, unwrapped gift and bring it in. Representatives of the United States Marine Corps will be joining us and will collect them for distribution. If you wish to participate, we ask to make sure you don't wrap it, label it or include any sort of card at all. Also, please consider older children if you go to select a gift. There's a lot of really neat things you can pick up and these kids tend to get forgotten this time of the year.
Also, we are holding our "Secret Santa" gift exchange again, but this time with a twist. Here's how it's going to go if you wish to participate:
Bring in a new model kit for exchange. It doesn't have to be sealed in shrink wrap, but it does have to be complete - all parts, instructions, decals, etc. Put it in something, like a cardboard box or occlusive bag so no one else can see it (this is the secret part).
Tom Brown, Sr. will be registering the gift you bring in and will place it in a brown paper bag with a number on it.
Once everyone's gifts are registered, we'll conduct the exchange and, again, Tom will document which kit you chose.
The gift you chose must be completed. You can build it out of the box, or modify it any way you like, BUT it must be done in time for BuffCon in April.
All completed models will be placed on the club table for display at BuffCon where a special judging will take place and a "Best of Secret Santa" will be chosen. Those who procrastinate and fail to finish it will have to live with your shame for the rest of the year.
Don't forget that this is our traditional holiday party night, too; pizza, wings and pop for all club members. We've also had folks bring in baked goods as a dessert, so if you'd like to do that, you are more than welcome.
Starting in January, in addition to taking care of club business and the round table discussions at each meeting, we will also be doing one or two modeling demonstrations. Depending on the complexity of the demo, we may have one demo in the front lobby and another in the back of the meeting room. I'll let you know in the next newsletter what the demo schedule will be for the year. If you are interested in doing a demonstration for the club, please see me at the meeting or send me an email.
On behalf of the entire executive board of the club, I want to wish you and yours a very Merry Christmas and a safe and prosperous New Year.
Kindest regards,
John R. Zaranek
President
IPMS Niagara Frontier
IPMS USA No. 47993
---

Round Table Entries from the November club meeting:

John-Allen Price starts us off this month with his P4BY-1 Liberator in 1/72nd scale by Academy. John-Allen is depicting it as from US Navy Squadron VP-62 in 1949-1950. He relates that he had to rob parts from a 48 year old Revell B-24D kit to replace some that were missing from the Academy kit. He's finishing it using Model Master, Polly Scale and Humbrol paints, all with a traditional paintbrush.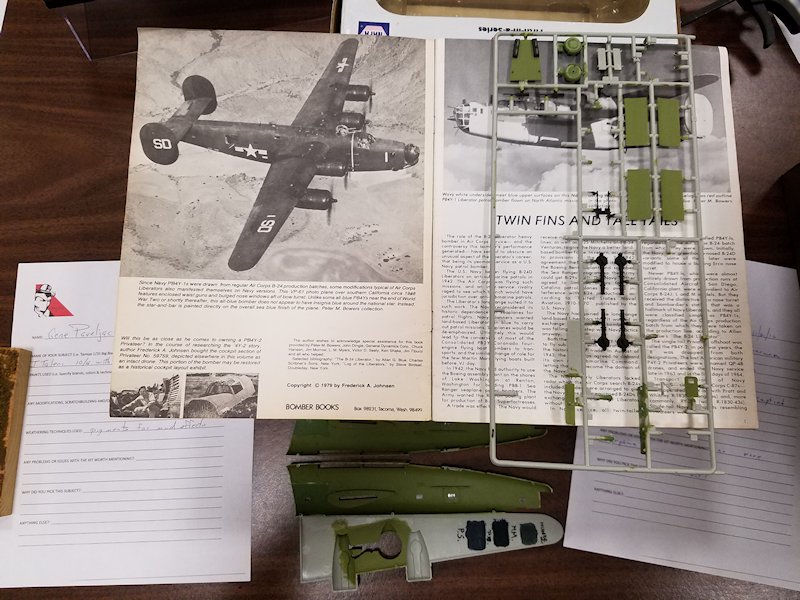 Clint Keidel shows us his Hasegawa 1/32 scale F4B-4. This work in progress includes scratchbuilt cockpit details, seat and gun barrels.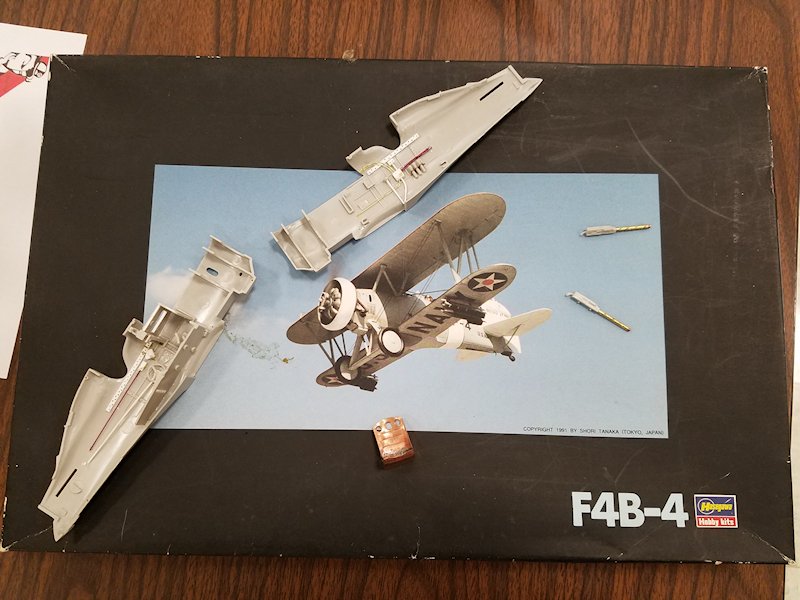 Clint also shared a nostalgia piece, a model car building book by Bill Neumann. Clint says that it was this book that really got him going for model building. Despite it's age it includes lots of cool pictures and some good detailing ideas.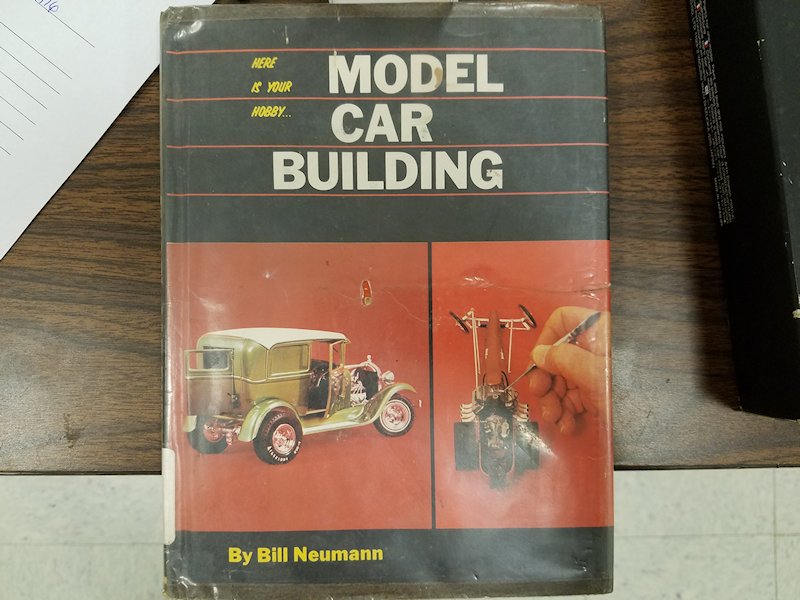 Jason Ignatjew shares his 1957 Ford Del-Rio Wagon which he built mostly out of the box. He did add a spare-parts box air cleaner and tires and wheels from a '51 Olds kit. He finished the car using Tamiya White and Krylon Butternut Yellow with Testor's One Coat Clear for a nice shine.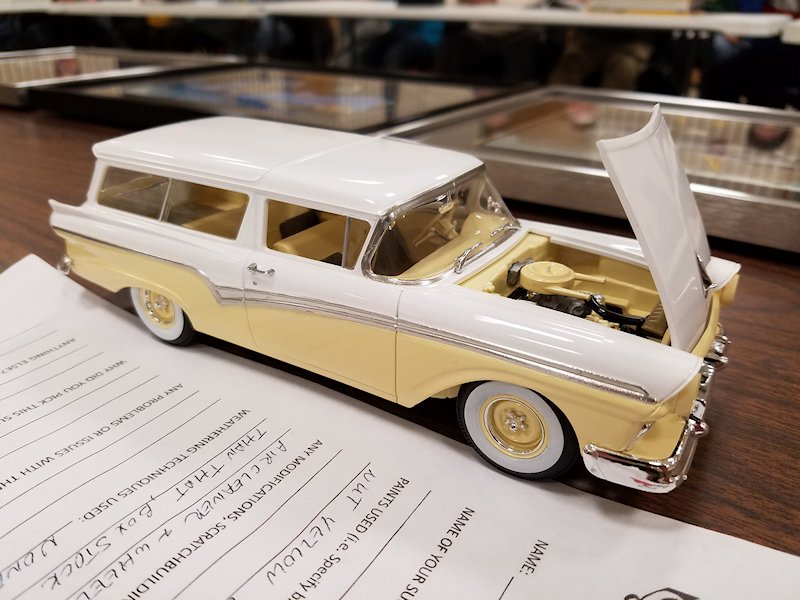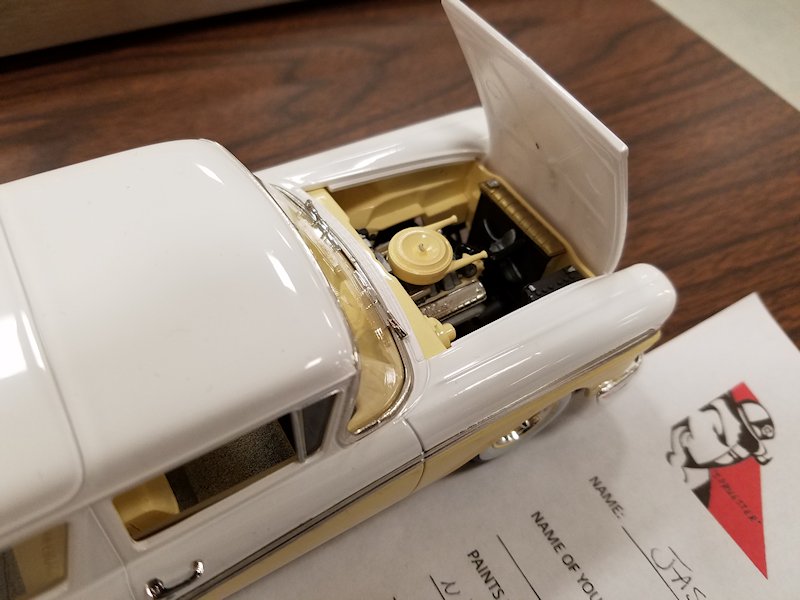 Dick Schulenberg's contributions this month include a Special Hobby 1/72nd scale Boulton-Paul Balliol RAF Trainer from the 1950's. He used some old Model Decals for the roundels. Special Hobby makes what's called "short-run" kits; this usually means that there's extra work that needs to be done to get a decent looking model. This one was no exception. Dick says that the canopy fit was "awful". He had to carve a recess in the fuselage to get it to fit.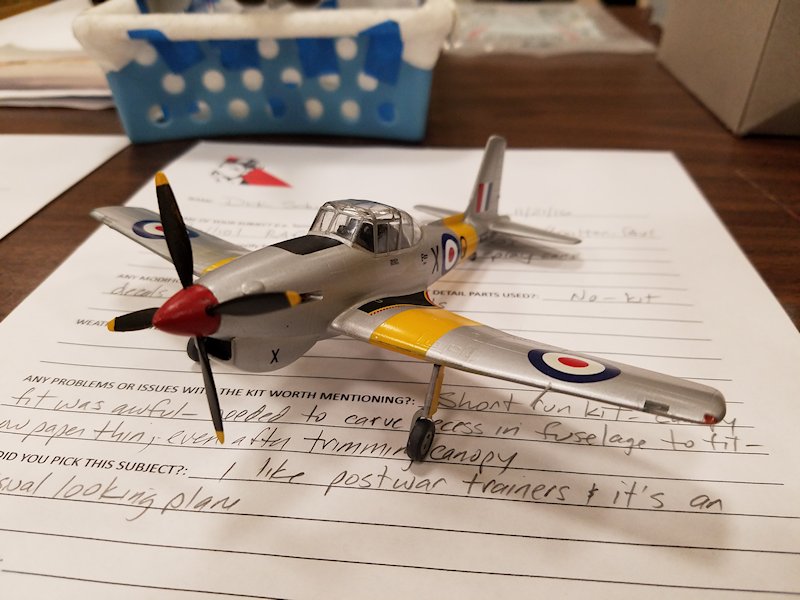 His second kit is a 1/72nd scale Aeroclub Fiat G-91T trainer from the Italian Air Force. Dick built it in the late 1980's using PollyS and Polly Scale paints. It was built out of the box without modifications from a combination of vacuum-formed and injection molded parts. Dick also adds that the canopy has yellowed with age and will probably get worse.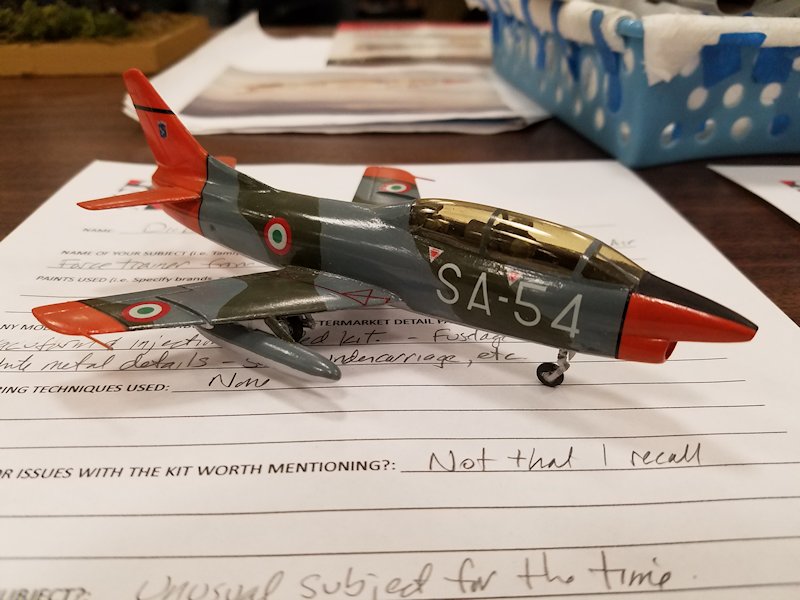 Ilya Grinberg showed us his Preiser 1/72nd Zundap KS-750 motorcycle model kit. He added feet support rods between the frame and the side car along with an instrument panel. He used Tamiya paints for the finish and needs to do some weathering to it. Ilya said it took an evening to complete, the molding is superb and it is the best motorcycle kit in this scale.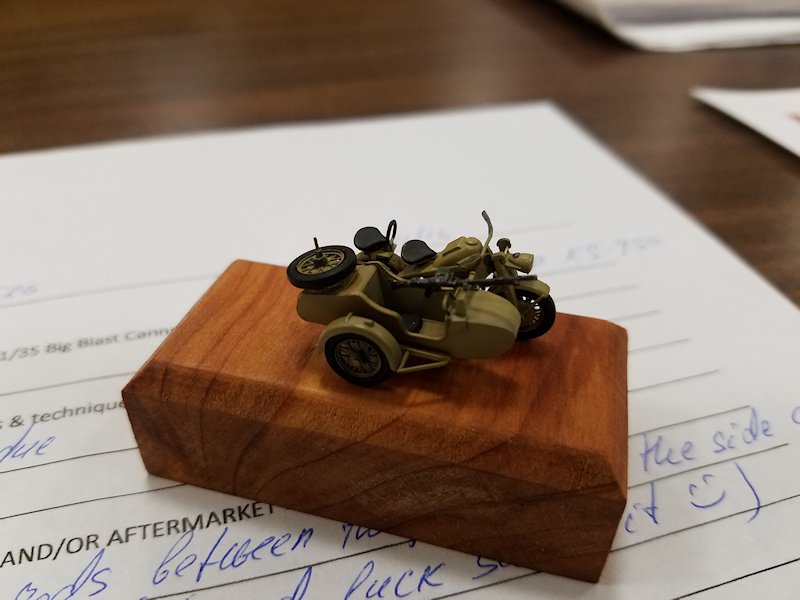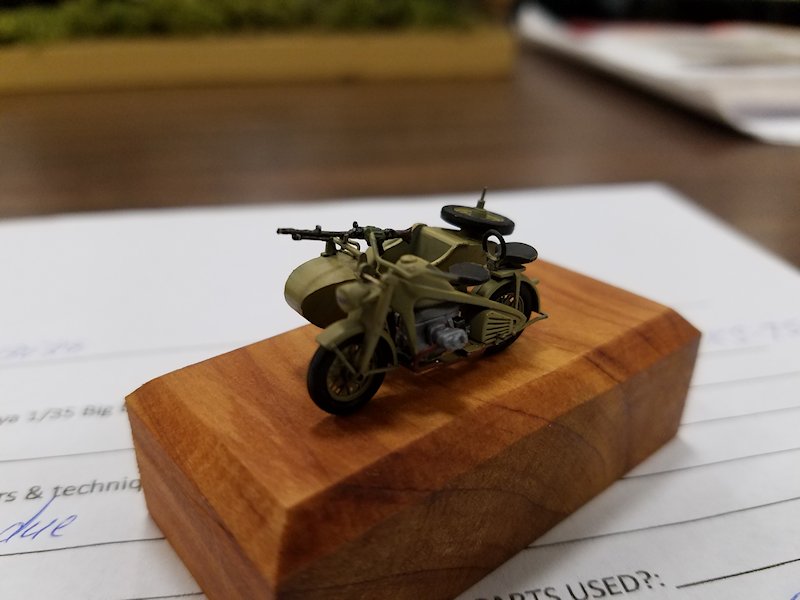 Justen Hanna showed us how to make a low-budget paint jar shaker tool. He took a small fast grip clamp from Harbor Freight and made the free end narrower using a hand grinder so it fits into the chuck of a saber saw. Attach the clamp securely into the saber saw and insert a paint jar or tin into the jaws of the clamp and tighten it securely. Plug it in, turn it on and in a few minutes, your paint will be thoroughly mixed. Way to go, Justen!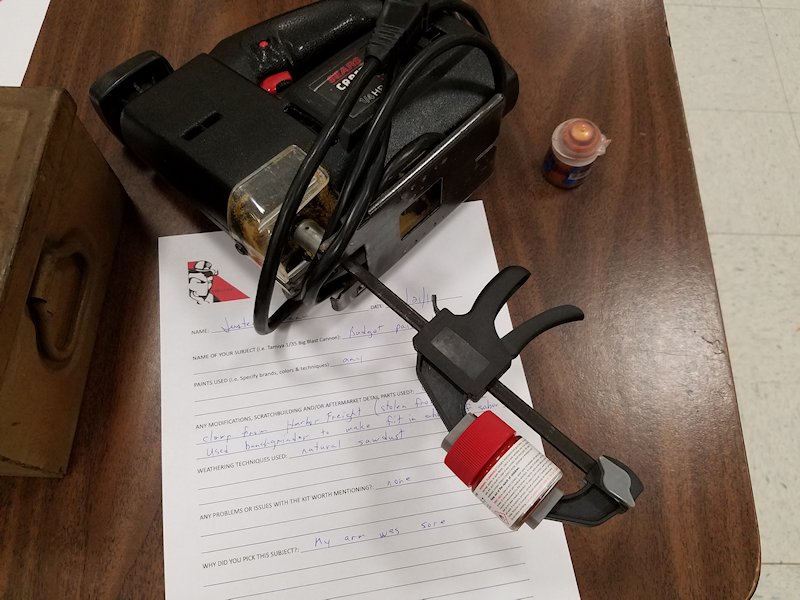 Justen also showed us an historical piece he acquired, an authentic German WWII era first aid box. It looks previously enjoyed, but the lettering and red cross on the lid is perfectly readable. Too bad that the kit's contents, including morphine ampoules, are missing.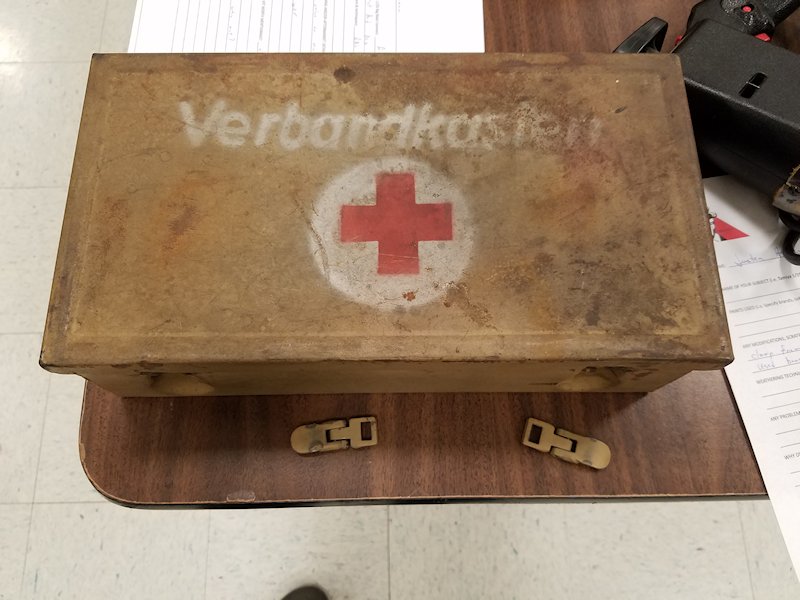 Gene Paveljack produced two kits this month: the Zundapp KS750 motorcycle with side car by Great Wall Hobby and an Italeri SdKfz. 10/4 with a Flak 30 anti-aircraft gun. Gene explained that he used paints by Tamiya, Vallejo and Mig and used pigments for mud effects.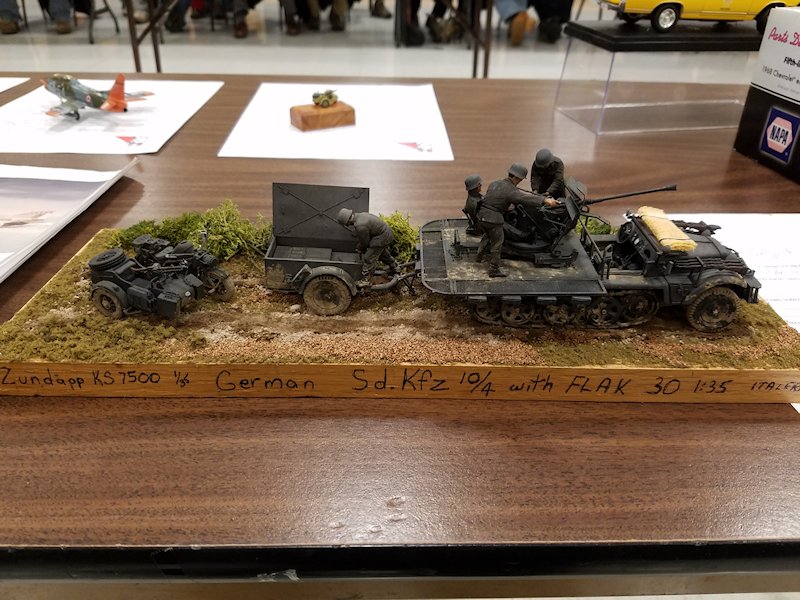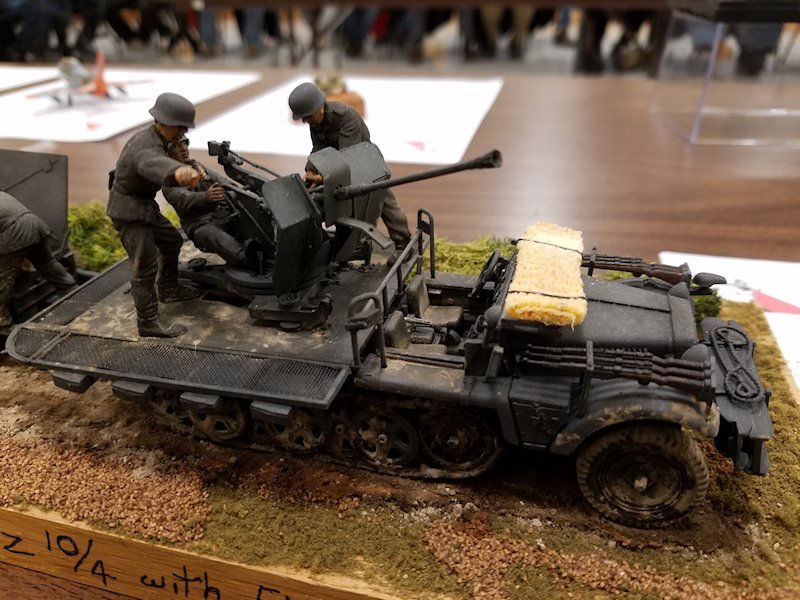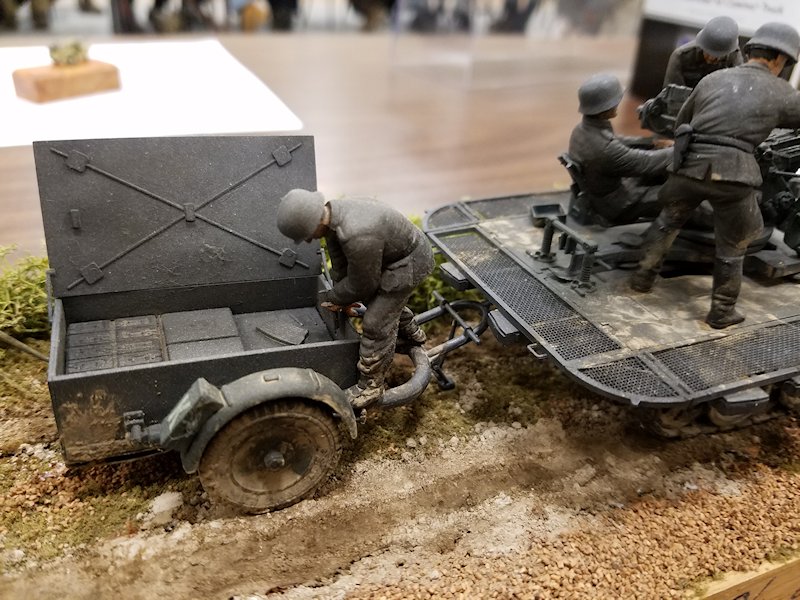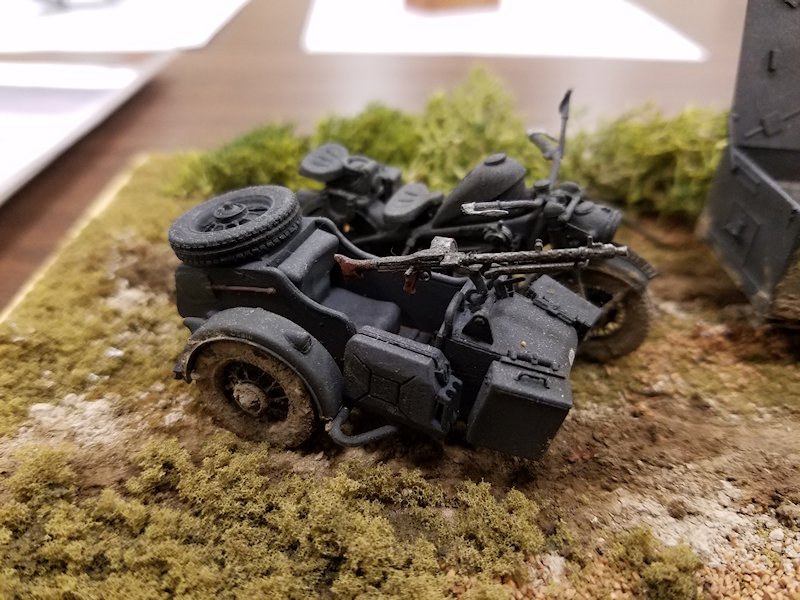 Al Germann shared a nearly completed MIL Mi-2 helicopter by Ariex Pro Model. Al explained a lot of scratchbuilding was involved: interior components, rescue tools, external fuel tanks, tank mounts, tail skid, steps and an intake grill. He's using Tamiya paints for the final finish.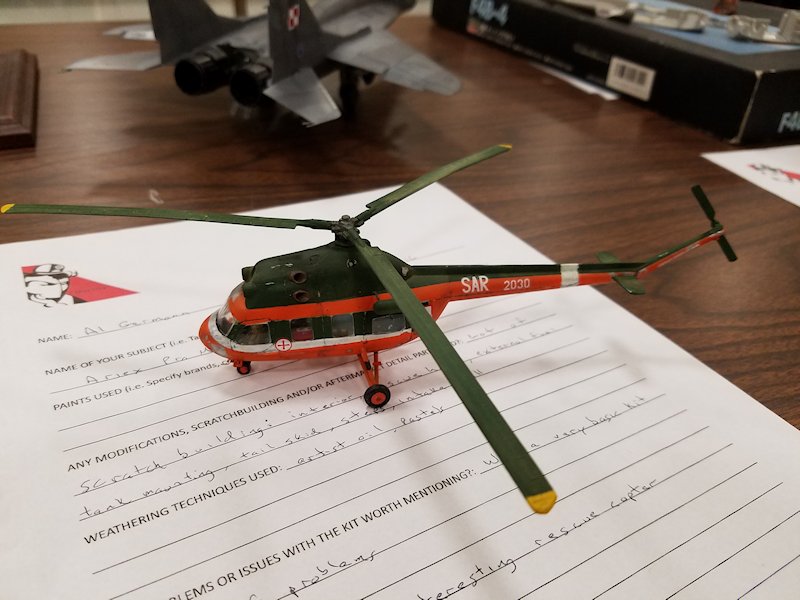 Cindy Gauthier brought in a gently used N-Scale locomotive she obtained at a train show for a good price. She also scored an off-brand hot dog trailer with great details.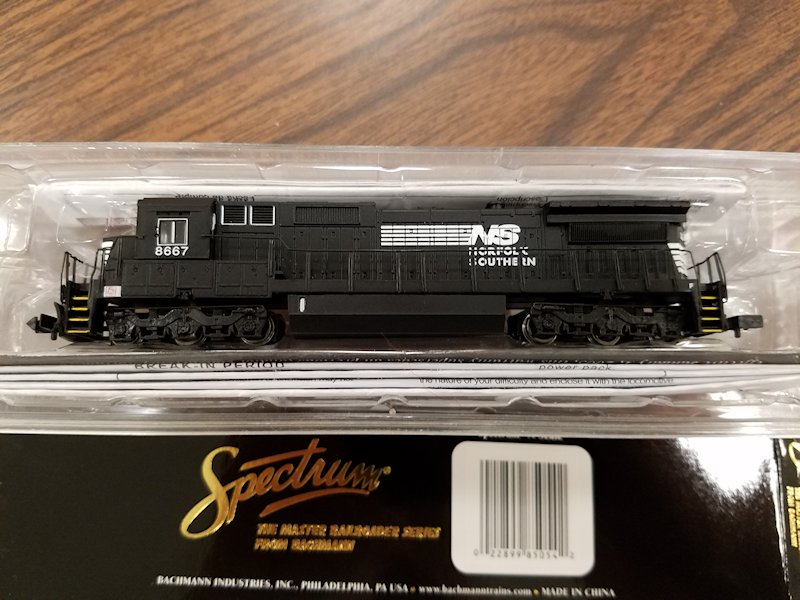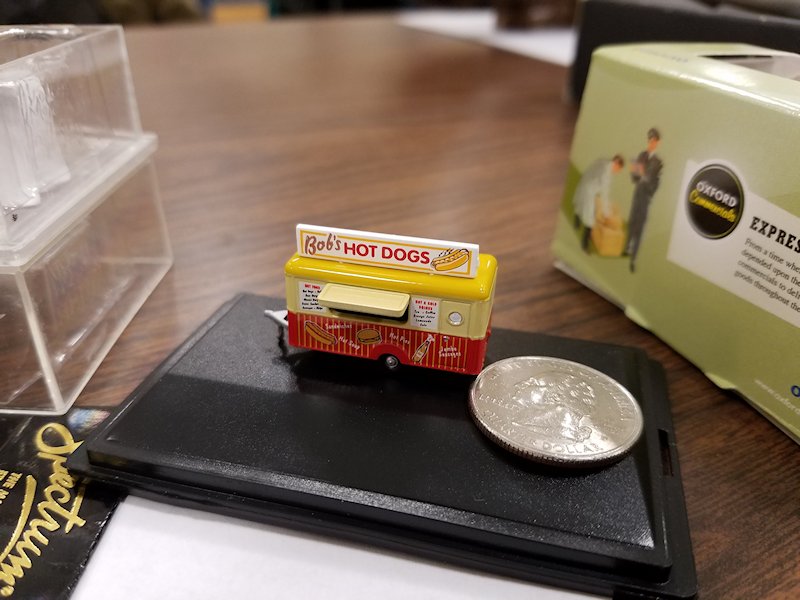 Larry Osolkowski had two new kits to show us. The first is a Revell 1/25 Corvette C7R race car, a surprise release from the company. He's started construction, and commented that the kit has some nice detail, but some weird engineering in spots. He got the kit from Section 8 Hobbies.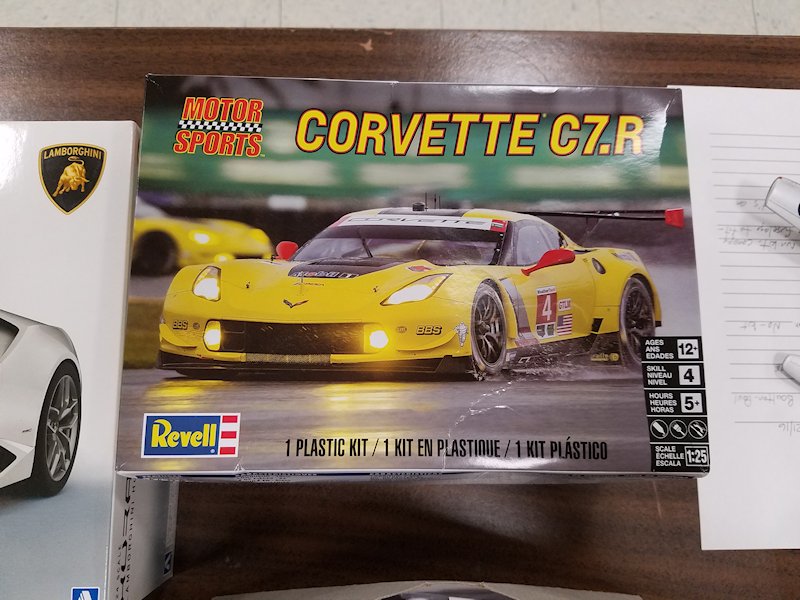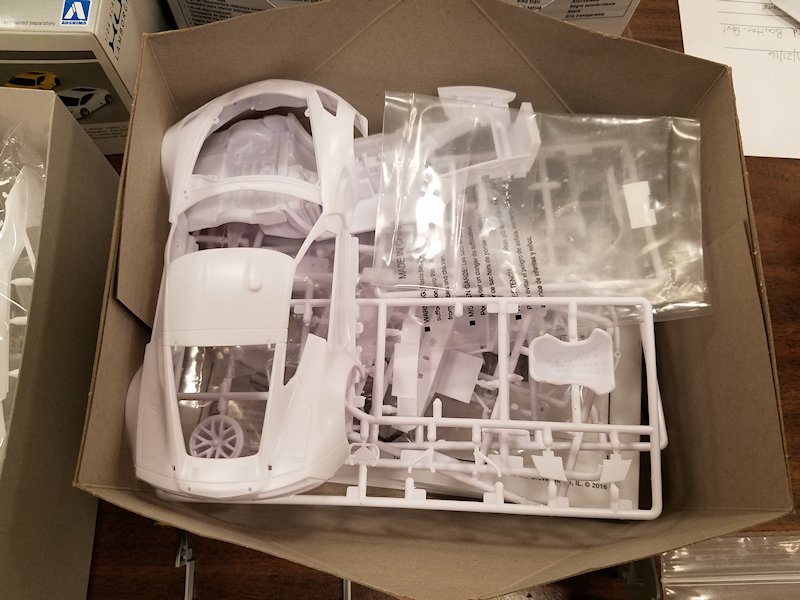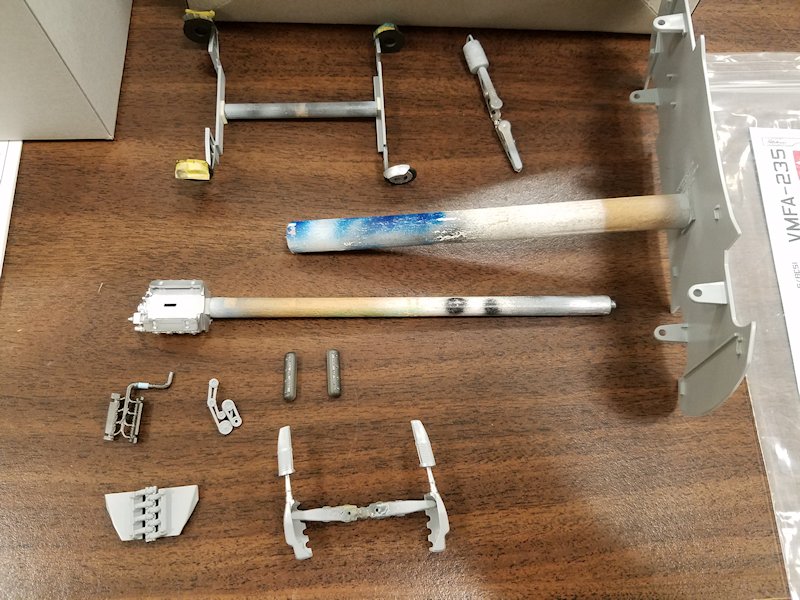 Larry's second item was a new release from Aoshima, a 1/24 Lamborghini Huracan LP610-4 street sports car. Larry found it online for a great price, and says it looks like a really nice, well-detailed kit. He's hoping that Aoshima will release some race versions of the car.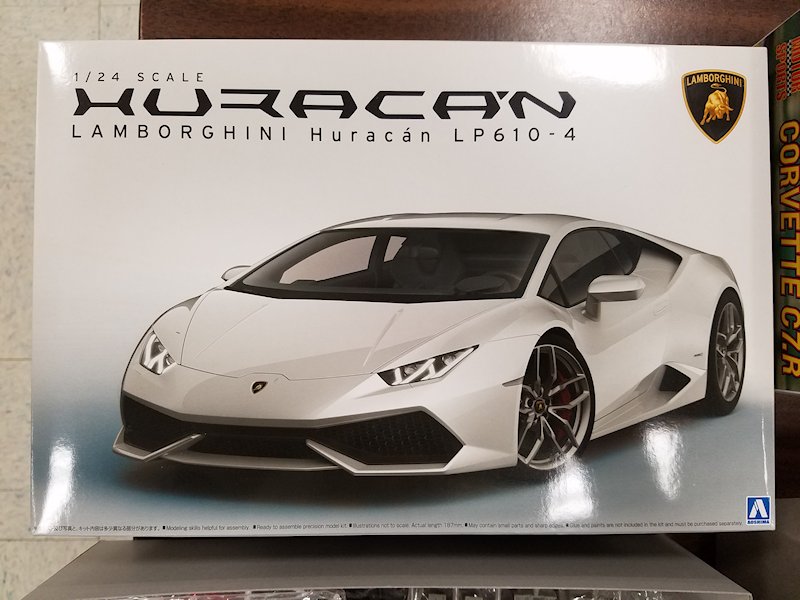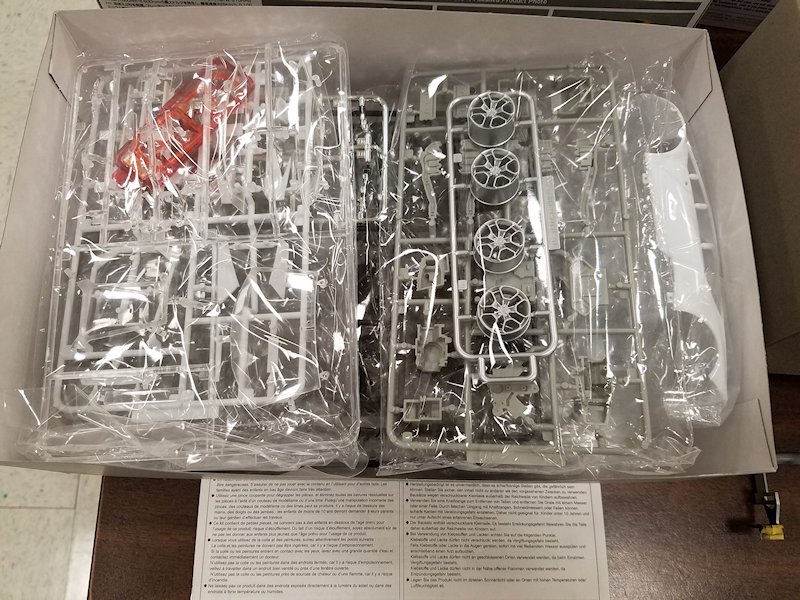 Nigel Usiak has a neat Pirate Ship by Roseart. This wooden ship kit was finished by using wood stain and Tamiya Yellow paint. The sail rigging was replicated with kite string.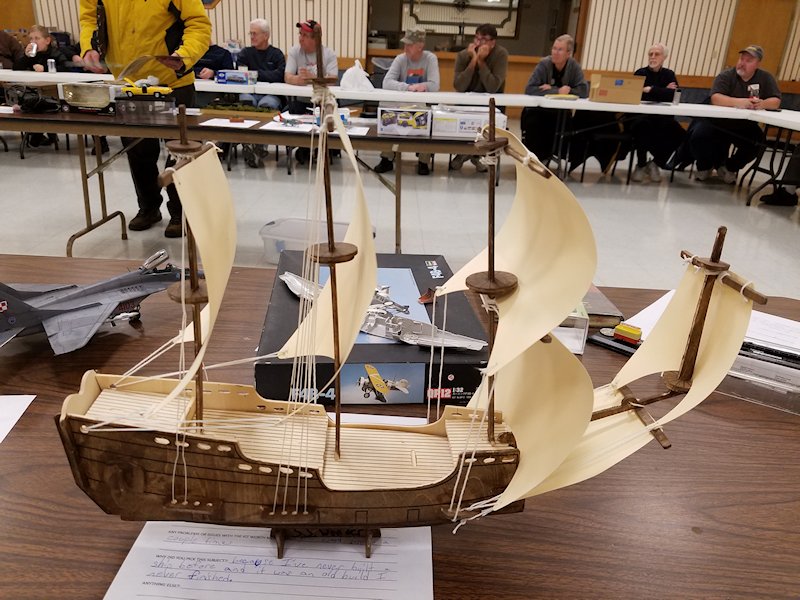 Mark Gadek's MiG-29 in 1/48th scale by Great Wall Hobby was finished using Hataka paints. He had some difficulty with the instructions as part of them were mislabelled. The fit of the kit parts was exceptionally good and he used a True Details aftermarket seat and Model Maker decals. He added a final finish with a Vallejo wash and AK Camo filter.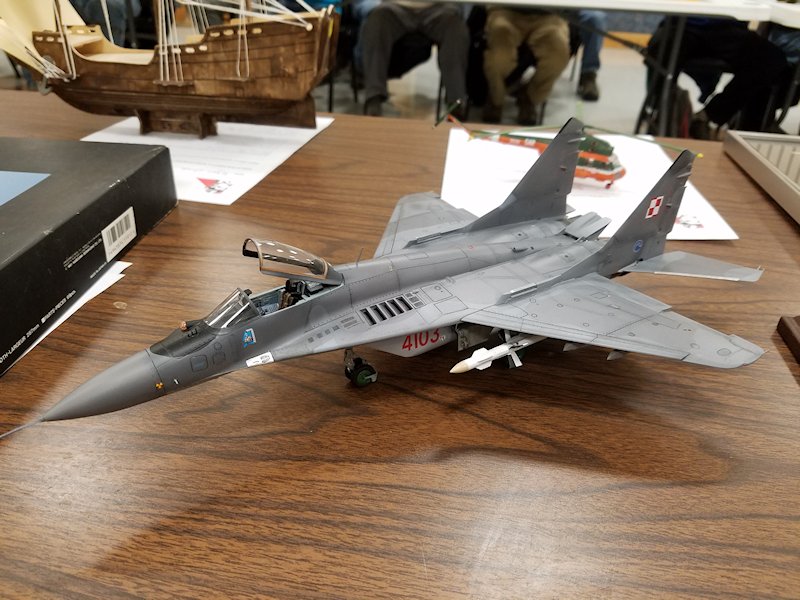 Mike Butry found a die cast First Gear 1968 El Camino at a NAPA store and got it for $29.95 when the parts guy couldn't find a true price.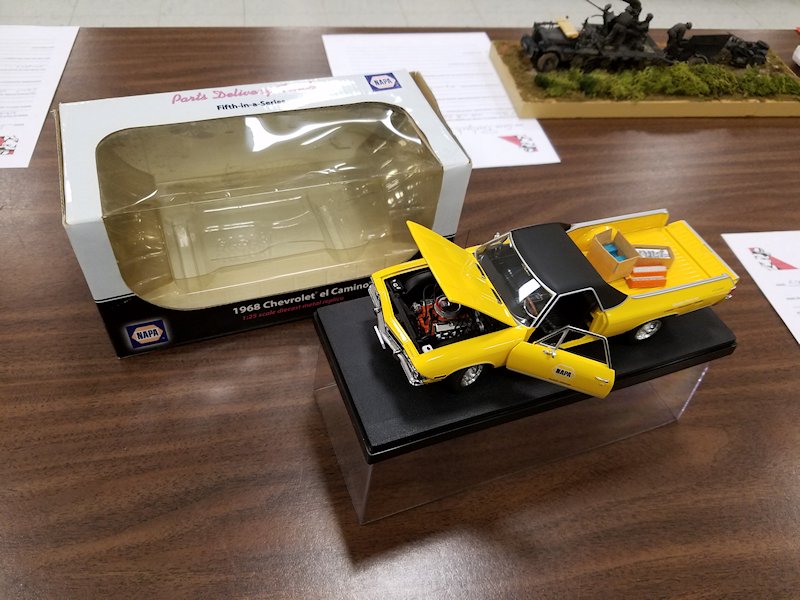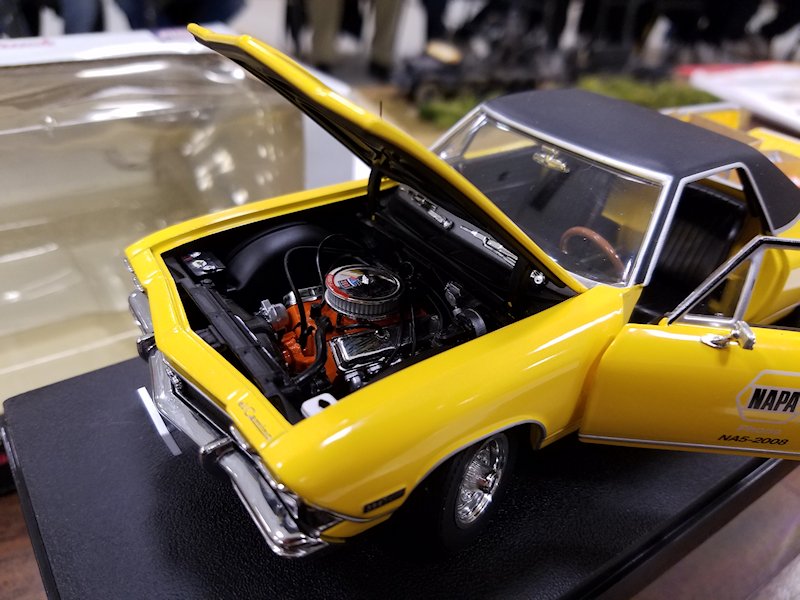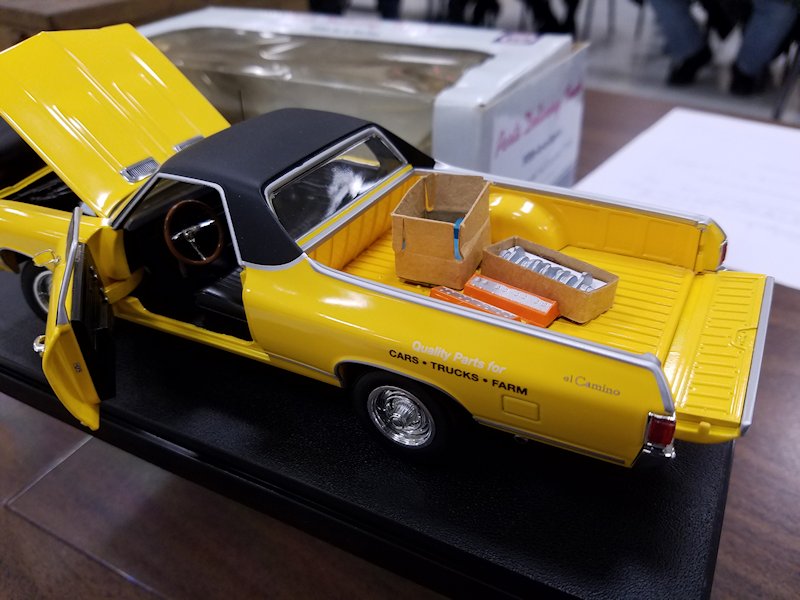 Art work by Paul Hines this month includes a 1952 Cad Allard J2X, a 1940-45 MGTC and a 1966 427 Cobra.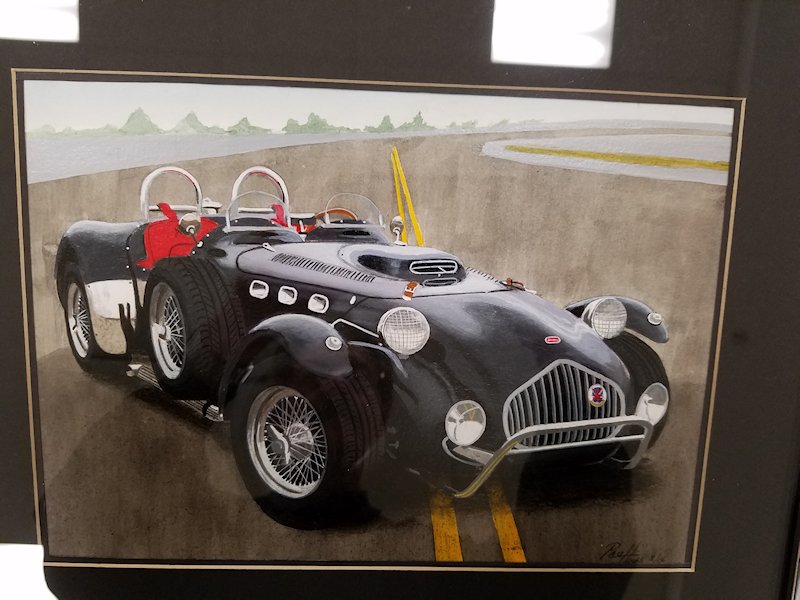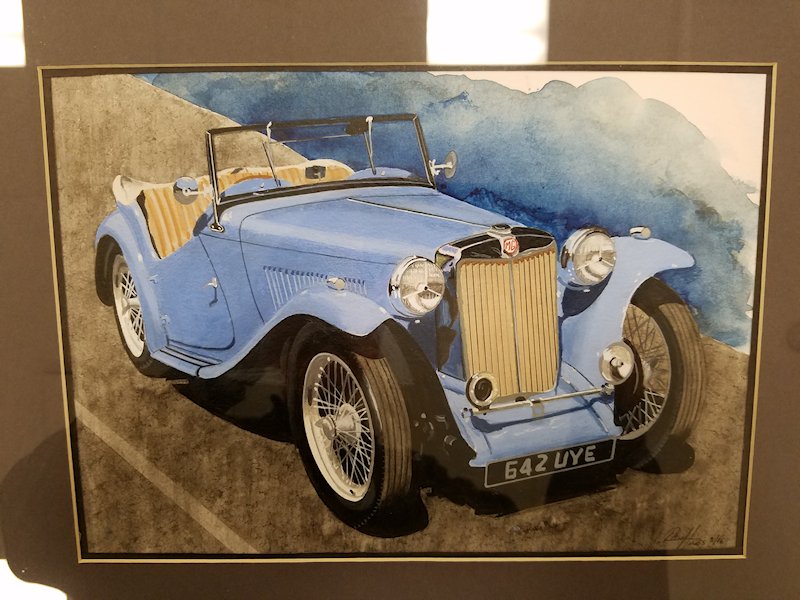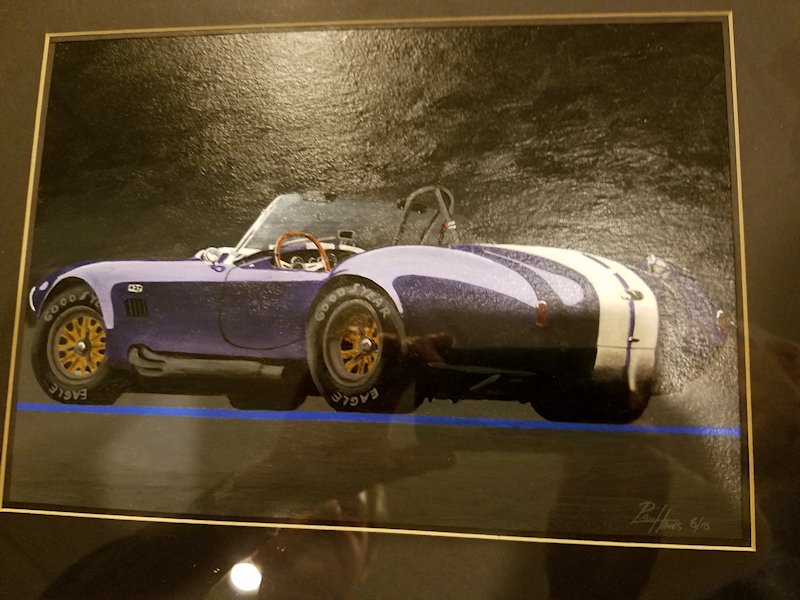 Brian McFee brought in his latest project, a 1/48 F4-J Phantom that he's doing in Marine colors.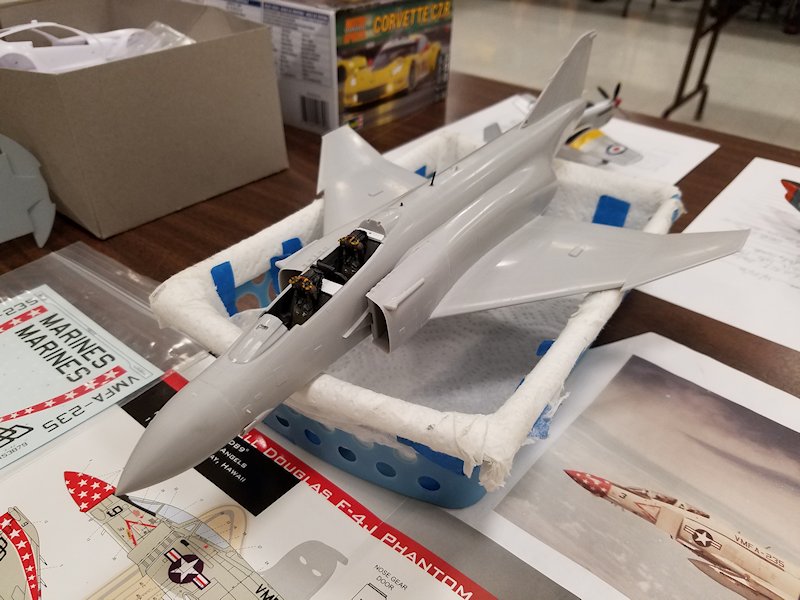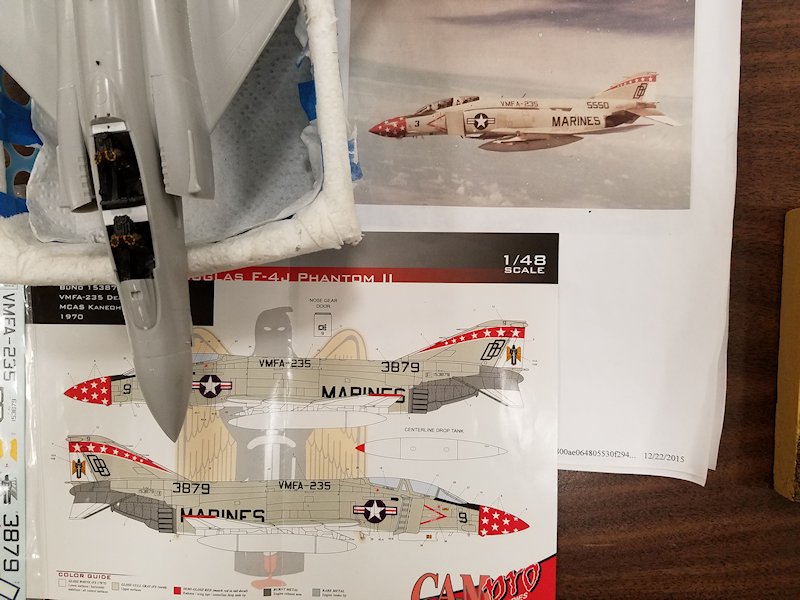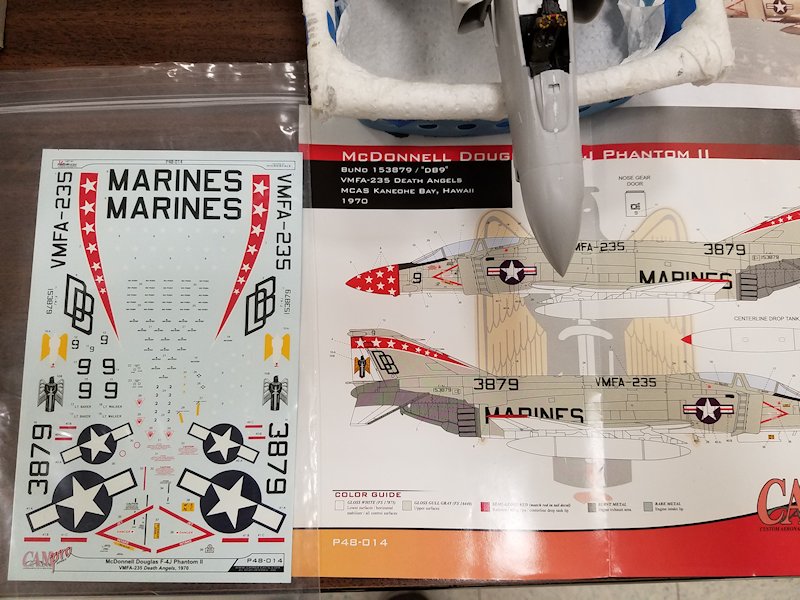 There were a few other items on the tables.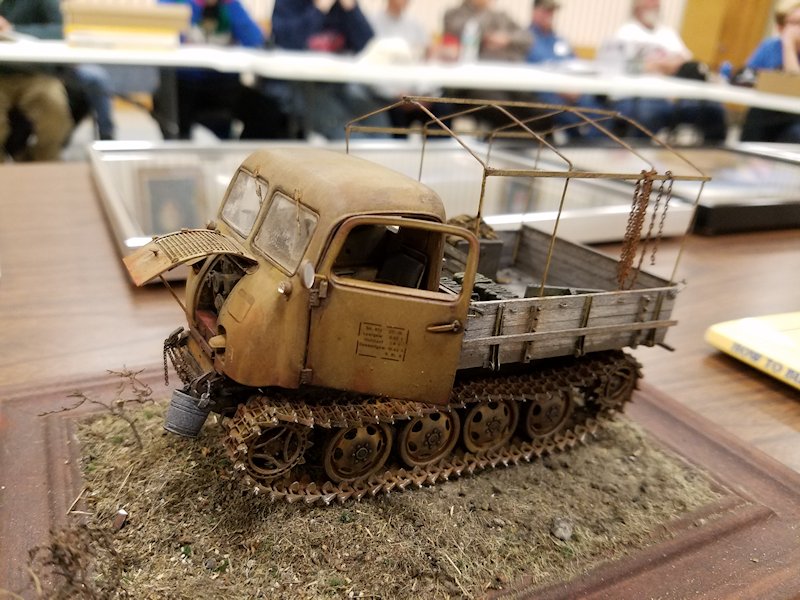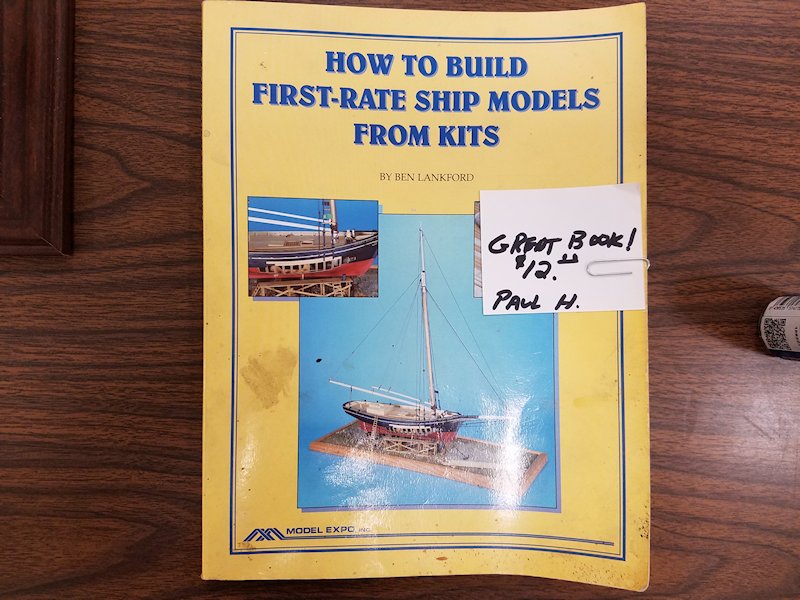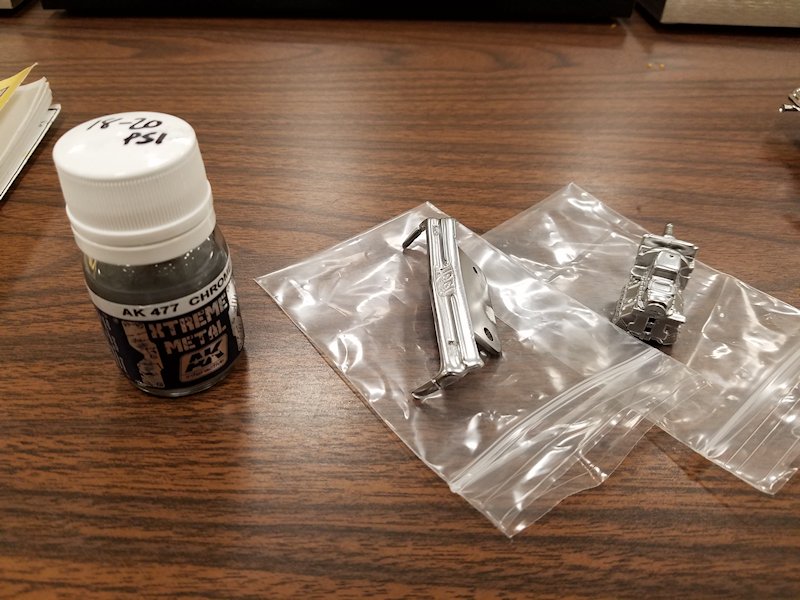 Finally, some around-the-room photos.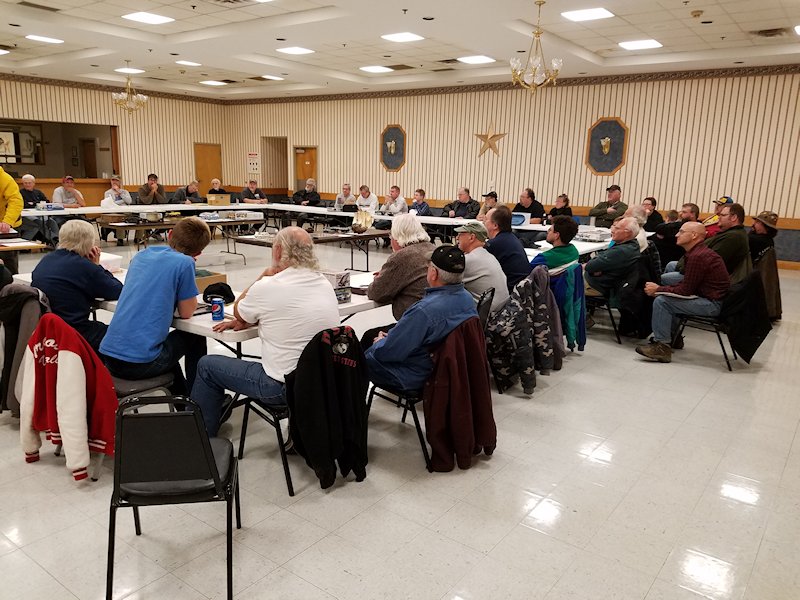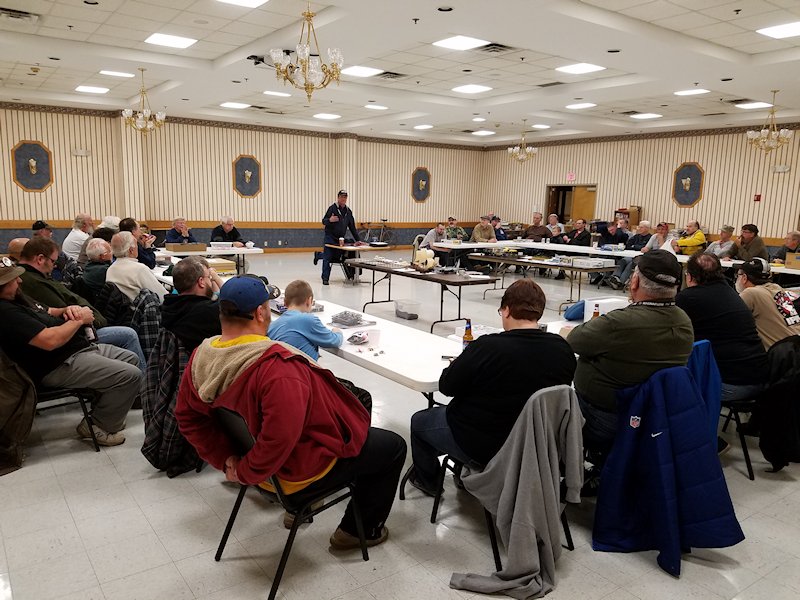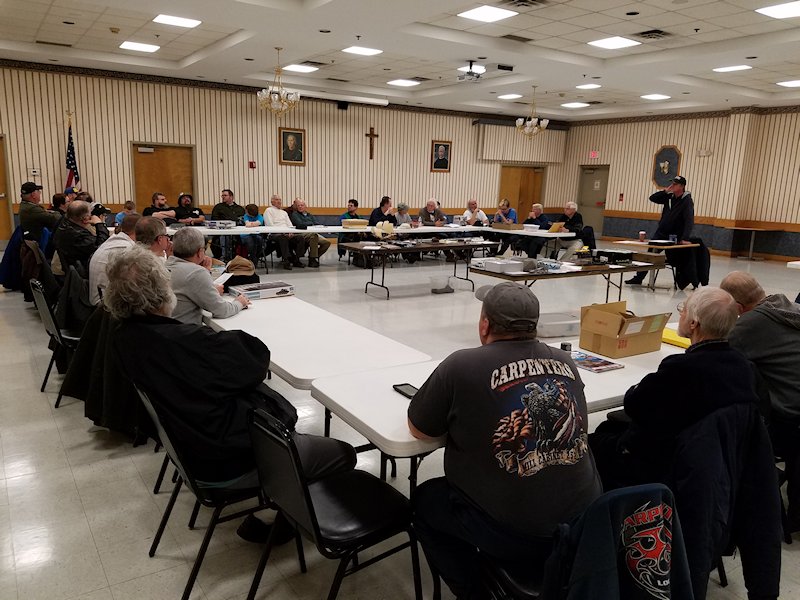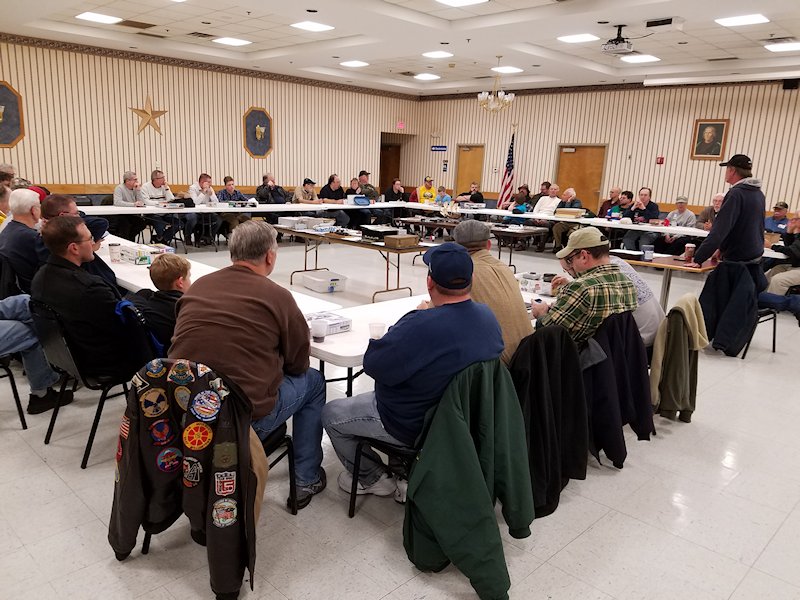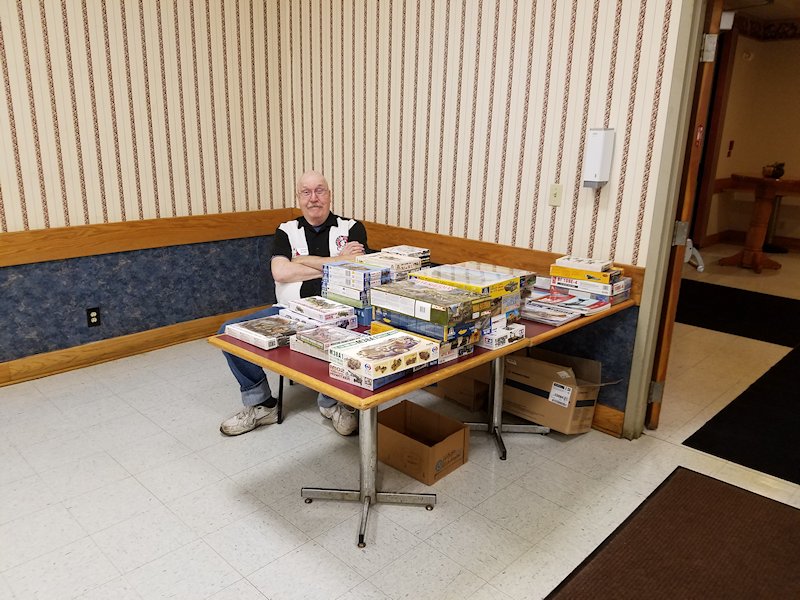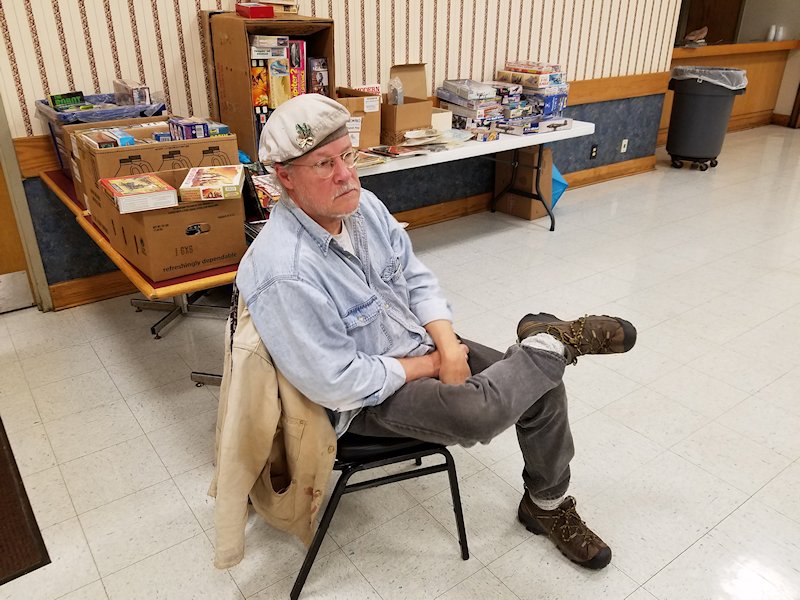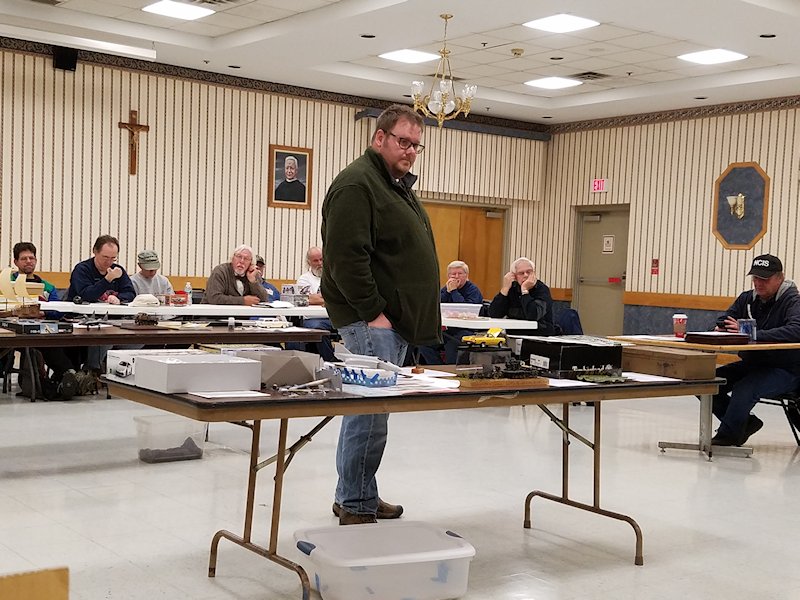 Thanks to Larry Osolkowski for the photography.